Craft beer is all about the experience. The feeling you get when you know that hard working, detail oriented, and passionate people brewed this beer you're about to drink. You know the products sourced were of the highest quality. That feeling is what the small batch craft beer industry thrives on.
Coincidentally, that's what we thrive on as well. We don't just print stickers to print stickers. We print stickers with passion and motive.
Get a quote in 30 minutes
Next: Upload Artwork If Available
When Your Small Batch Is Anything But Small
Craft breweries are anything but small. They have a large customer base sometimes spanning across multiple states. We help your brewery capitalize on this audience with smart and effective marketing tools like long term durable outdoor logo stickers, beer can labels, or even retail display stands and store front graphics.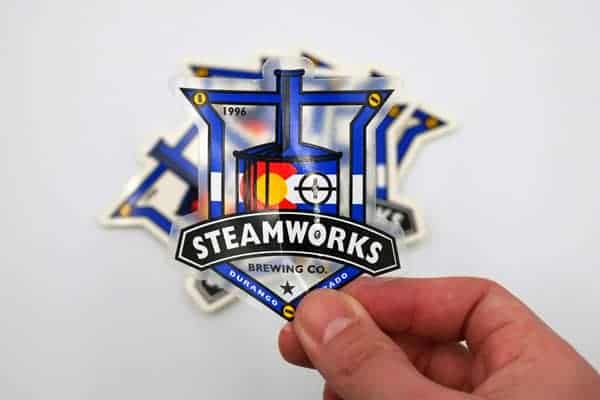 Craft breweries offer a huge amount of transparency to their customers. From when the beer was made to what products were used during the process. Their stickers should be the same! Custom clear stickers offer a clean look and feel once applied to a surface. Made with ultra durable premium clear vinyl and printable liners these can be used to advertise your brand on the front and a call to action on the back!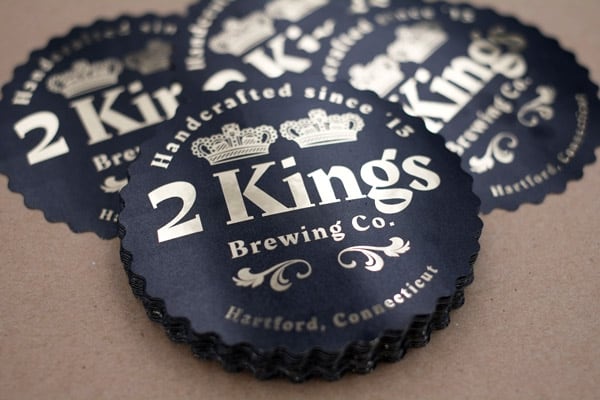 One of the most commonly used products for the beer industry aside from can labels is die cut stickers. These stickers offer a near limitless amount of customization from matte laminate, or glossy laminate, to specialty inks. These stickers can also be produced with a back print and always come standard with a crack-back liner.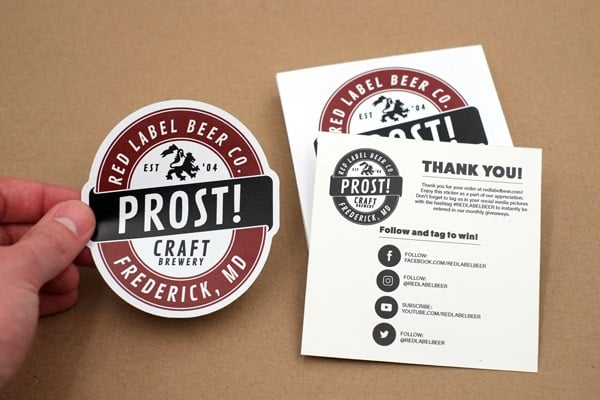 Kiss cut stickers are similar to a die cut whereas you are still able achieve a finished die cut look, but you're able take advantage of the extra real estate on the part either on the front or the back. A great way your brewery can use kiss cut stickers is by printing on the back to advertise your website, social media, or any other important message.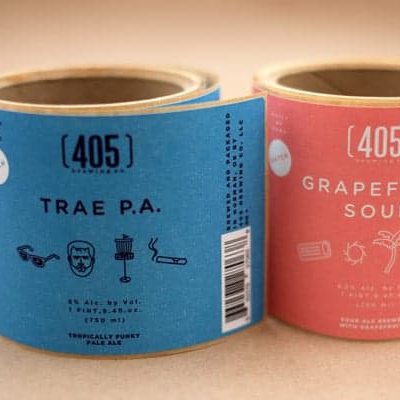 Beer bottle product labels and craft breweries go together like hops and yeast, grain and water. Our labels are made especially for how your products will be used. They can feature a waterproof laminated finish to help with deterioration from being inside a cooler with melting ice. And vibrant colors to make your cans or bottles stand out on the shelf. Get more attention by adding a specialty ink color or a spot glossy or matte varnish.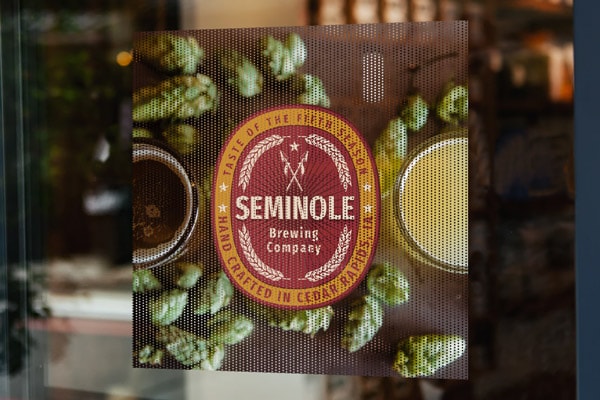 Advertising your brewery can be tough at all the retailers you supply. Custom window signage can help tell your customers know where to find your product. We offer numerous types of window signage from perforated signage, to static cling signage, and even double-sided window graphics. Make a statement that can be seen from the street that your brewery is here and available to purchase!