If you are a manufacturer of off road parts you know how competitive the industry can be, and how important it is to have your brand seen as much as possible. We offer a wide variety of custom printed marketing pieces to ensure your off road brand catches the eyes of everyone!
Get a quote in 30 minutes
Next: Upload Artwork If Available
Custom Parts Deserve Custom Stickers
Companies that manufacture off road parts take extreme pride in their work. Likewise, so do we. Our products are made with the highest quality materials to ensure they can stand the abuse that the off road community puts on them. From 100 degree days in the desert, to blizzards in the mountains, our extreme outdoor durable stickers and decals will go wherever your customers do.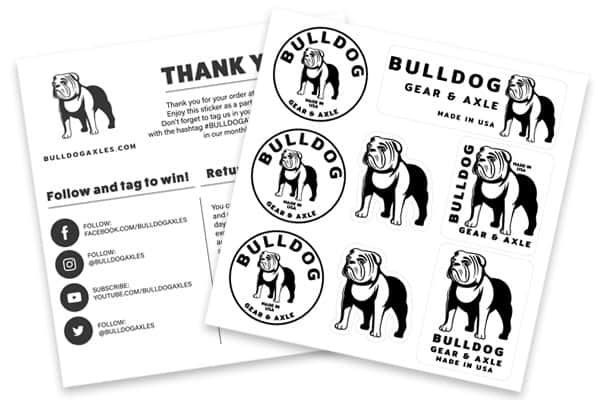 The best bang for your buck! Off road sticker sheets offer a huge amount of customization. Kiss cut sheets give customers numerous ways to advertise your brand. Like putting one sticker on their vehicle, another on their cooler, and another on their tool box. That's a lot of exposure! Include one sticker sheet in every purchase, and don't forget to add back print to advertise warranty information, your website, social media, or any promotions you're currently running.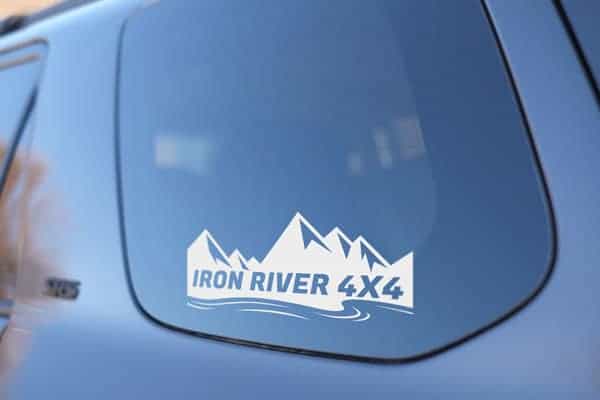 The most classic sticker type. Transfer stickers are loved by the automotive community for a variety of reasons. They look great on windows and body panels, are incredibly simple, and are extremely affordable. Our transfer stickers feature a paper pre-mask and 4mil outdoor durable vinyl available in a large assortment of standard and custom colors. Offer these stickers as a free pack-in with online orders or sell them on your website for another revenue stream.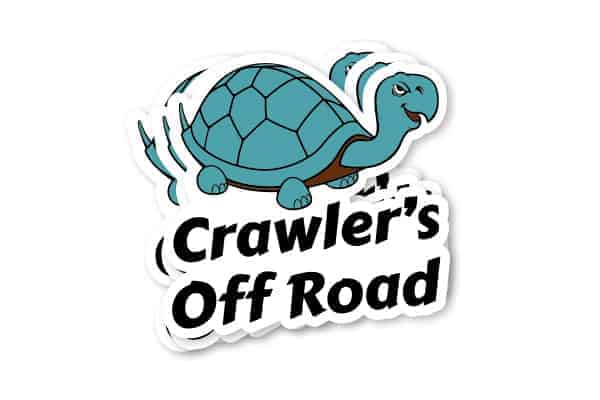 Die cut stickers are the most common stickers found plastered on the windows of most off road vehicles. Make sure yours stand out from the pack with our custom print and finishing processes. Consider a matte or glossy laminate, custom glitter ink, a spot clear coat, or even gold or chrome material to really make your logo sticker pop. Our die cuts always come standard with a slit back liner for easy application.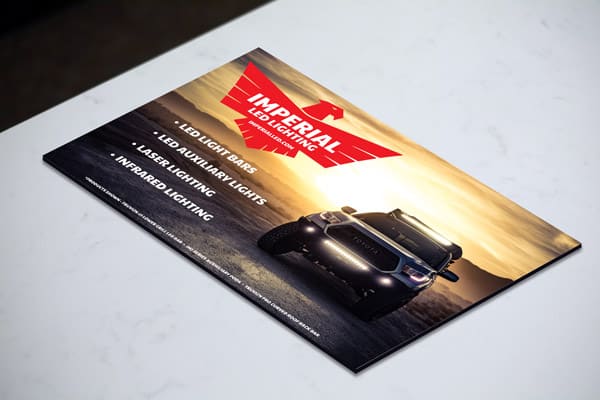 If your off road products are sold in a retail type environment our custom counter mats should be top of the list on your next marketing plan. Advertise your brand at the point-of-sale and communicate import information about specific parts, or promotions you're currently running. Our counter mats are made of extremely long lasting scratch resistant rigid vinyl material and feature a non-slip rubber backing.