The tactical industry is currently experiencing a massive boom in growth, and for good reason. It's what America is all about. Voicing your opinion and taking a stand for what you believe in. 
We help your brand stand out in this thriving industry with custom stickers and labels made to your exact specs.
Get a quote in 30 minutes
Next: Upload Artwork If Available
Work With The People That Know Your Industry
We've been helping tactical brands gain traction for years. Whether you're at The SHOT Show, The NRA Show, or any trade show, you know how important it is to showoff what makes your brand unique. What better way than to let us create you a unique sticker that can be displayed proudly by your loyal customers on their gun cases or trucks?
We make it affordable for you to turn each of your customers into brand ambassadors that ultimately increase traffic to your website or social media.
Our most popular product by far for tactical brands are sticker sheets. These offer the largest variety for your customers and give you the most real estate to advertise your brand's website, social media, warranty info, or contact information by printing on the back of the sticker. We offer everything from 1 color back prints, to full color 4CP liner prints that can be used to feature photos of your full line of related products.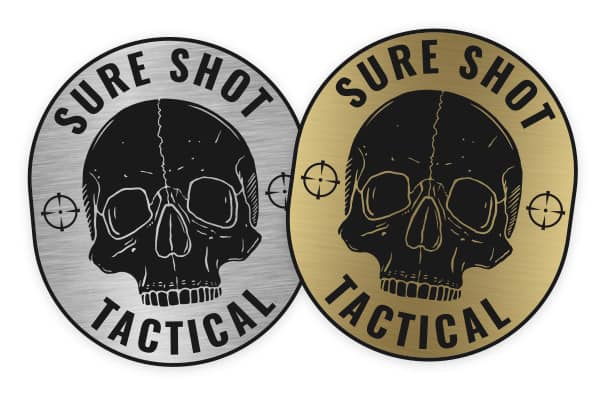 Custom tactical stickers offer some of the most eye catching options. Utilize our chrome, gold, kaleidoscope, or reflective materials and pair it with a custom spot matte, or gloss ink to achieve a sticker that is unique to your brand and is sure to be displayed proudly by your customers.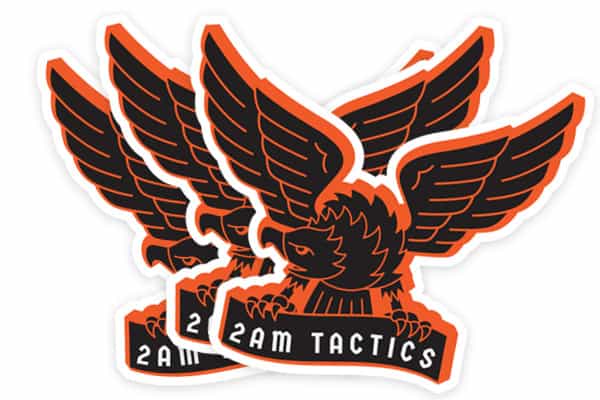 Tactical brands can use die cut stickers to spread brand awareness and improve audience engagement. These unique stickers feature a custom cut-to-shape option that makes them visually interesting. Tactical die cut stickers are highly affordable so your brand can include one in every order, or offer them as handouts at trade shows.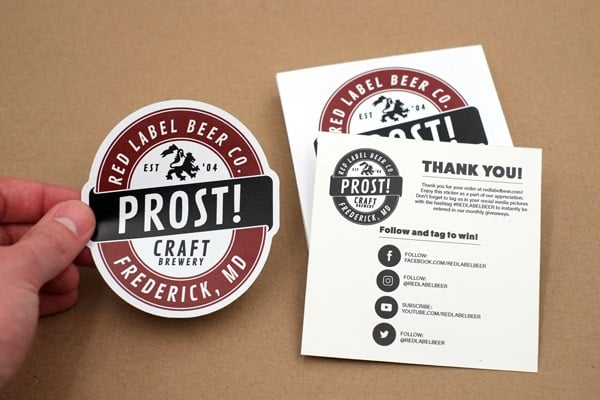 Do you manufacture tactical products? Our product labels can be custom tailored for any product from gun stocks, grips, sights, and triggers. Our tactical labels can feature either an ultra removable adhesive that leaves no residue behind on the product, or a more permanent adhesive for long term situations.