Description
HVAC Stickers
Custom HVAC stickers increase customer retention for your local service business. Printed on durable outdoor polyester material and finished with a thick waterproof laminate, these stickers are made to last. Upgrade your stickers with these easy to order customized decals.
Free Shipping
Outdoor Durable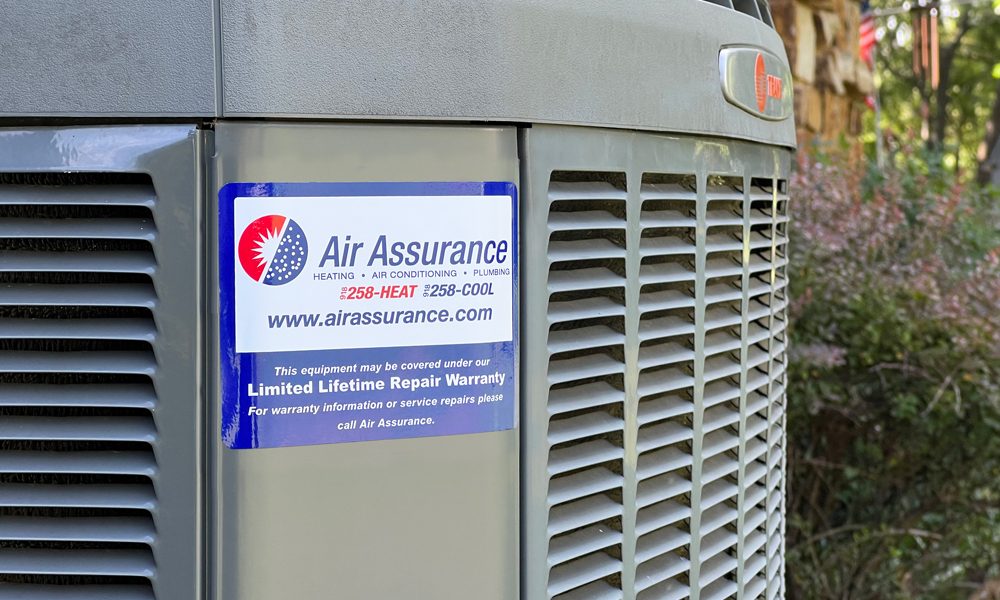 Start Your Order!
Next:  Checkout   >   Upload Art
To order custom service stickers, choose a size and quantity and add the product to your cart. During the checkout process, upload your art. Our graphics team will send you a free online proof within one business day. These stickers ship free in 5 business days.
Upload your art and start a conversation!
HVAC Service Stickers with Outdoor Durability
Service stickers need to last outside for at least 3 years. That's why our sticker are designed for outdoor exposure and weatherability. These stickers are tough and fade resistant! The permanent adhesive is made to stick directly on the HVAC units without curled edges. Simply wipe down the finish to ensure proper adhesion.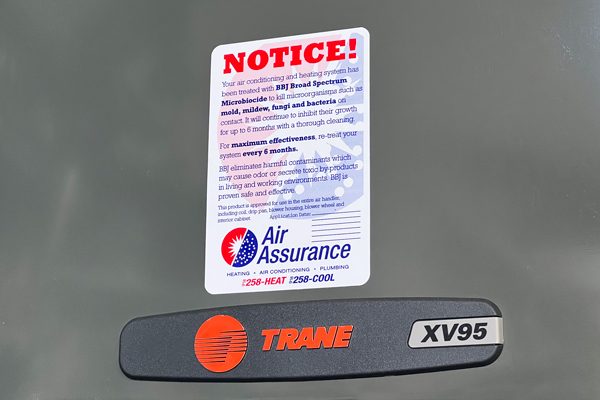 Your stickers will look unique just like your logo. Making it easy for your company to get high quality custom printed stickers!
Totally weatherproof
Our special service stickers can withstand nearly any environment you put them in. From rain, snow, sunlight and more.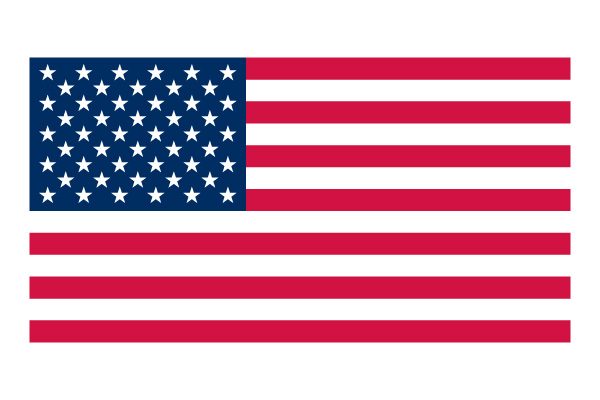 Made in the USA
These stickers are made in Broken Arrow, OK by a hardworking group of men and women just like you.
HVAC sticker product specs
Material Specs
White Polyester
Gloss
Permanent (long-term)
6 mils
Finishing Specs
Die cut custom shape
Yes
No
Outdoor Lifespan
5 years
FAQ's For Custom HVAC Stickers
What information should I include on my stickers?
Helpful information for your custom service stickers could include your company contact information, warranty information, or general equipment information.
You can order custom hvac stickers in any shape! These stickers come standard with a die cut shape to compliment your artwork. The most popular shapes for these stickers are square and rectangle. However, don't be afraid to mix it up with a fun die cut shape!
How can my HVAC company use these stickers?
A popular way your HVAC company can use these stickers as general service reminders. This not only helps keep your customers equipment running top-notch but ensures your company will be the one coming back to service it!
We will absolutely help you!
Small design updates such as logo placement and updating text are free of charge.
If the design requirements are more extensive, our customer service team is more than happy to provide you with an estimate for design services.
The Perfect Decal Construction For HVAC Units
These stickers are constructed with a polyester base material and combined with a glossy polyester laminate for maximum durability. The permanent adhesive is made specifically for HVAC units. These service stickers will remind your customers to call for many years to come.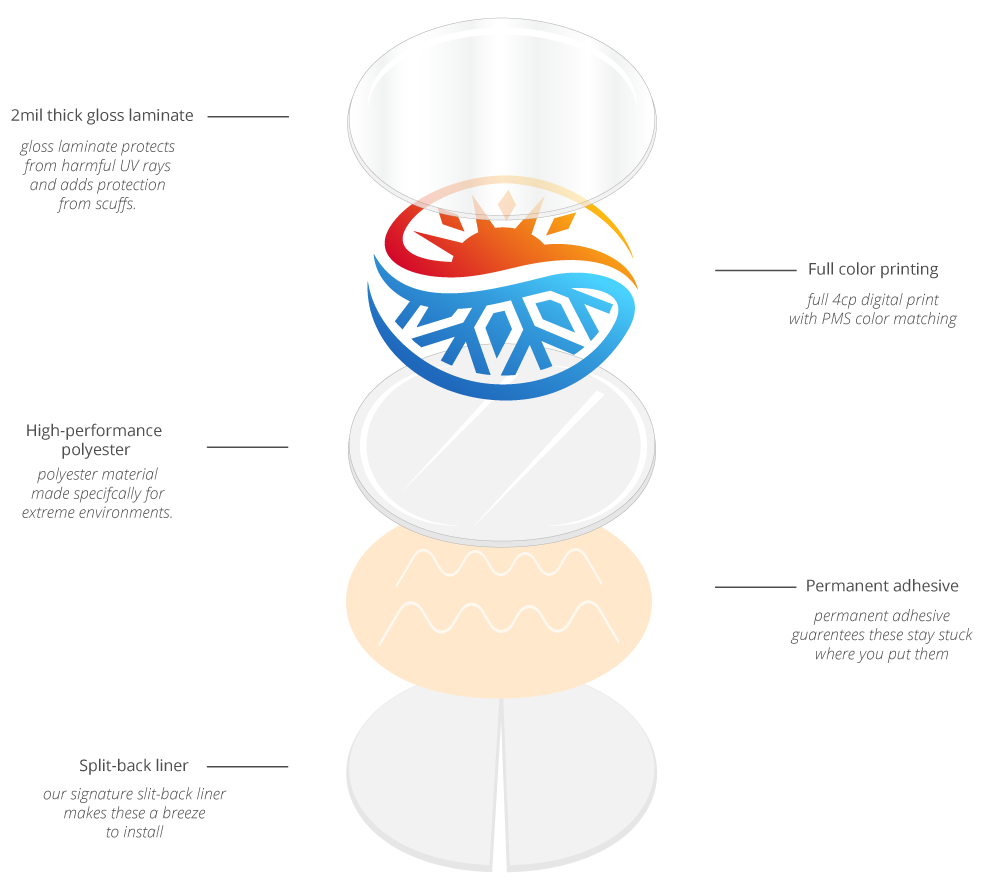 Our HVAC Service Stickers Are…
Outdoor Safe – your HVAC sticker can withstand extreme elements commonly seen for air conditioning units that sit outside.
Durable – our HVAC stickers are constructed with polyester base materials and laminate along with UV printing. This makes them extremely durable
Scuff Resistant – Our 2mil thick polyester laminate adds an extra tough layer of protection.
Marketing Tips for HVAC Stickers
Repeat Business: Custom HVAC Stickers and Labels are designed to encourage repeat business and are one of the best marketing pieces you can invest in for your business. Good HVAC businesses will use their stickers as a way to ensure they gain repeat business by applying their stickers over a previous company's sticker if there are any present on the units. These stickers are laminated with a protective film so they will last for years of industrial use. Your stickers are die cut to shape and include a back-slit for easy-peel application.
Benefits for HVAC Contractors: An HVAC business can benefit from buying custom HVAC stickers in a number of ways. First and foremost, custom stickers can help to promote the business and make it more visible to potential customers. By printing stickers with the company's logo, name, and contact information, the business can increase its brand recognition and make it easier for people to remember who to call when they need HVAC services.
Find new customers: Custom stickers can also be used as a marketing tool to reach out to new customers. The business can distribute stickers to its existing customers and ask them to place them on their own HVAC units, thus creating a network of promotional materials that can help to spread the word about the business.
Cost effective: In addition, custom stickers can be a cost-effective way to identify and distinguish the business's own equipment from that of its competitors. By printing stickers with the company's logo and color scheme, the business can easily differentiate its equipment and ensure that it is not mistaken for that of another company. This can help to prevent mix-ups and confusion, which can ultimately save the business time and money.
Overall, custom HVAC stickers can provide a range of benefits for an HVAC business, including increased visibility, improved marketing, and better equipment identification. By investing in custom stickers, an HVAC business can effectively promote itself and grow its customer base.
Buy HVAC Stickers With Confidence
Trusted Reputation
40+ years in business and billions of stickers produced for brands world-wide.
Cost Effective
Inexpensive for small orders and extremely competitive for bulk orders!
Simple Ordering
Select your product and checkout in under 3 minutes.
Speedy Production
Most orders ship in 5 business days with free ground shipping!
Looking For Something More Custom?
Our wholesale B2B team can help you with your complex sticker project! Fill out the form below and one of our account executive will contact you within 24 hours. Or feel free to contact us at (918) 258-6502 or hello@comgraphx.com.
Similar Products To HVAC Stickers