Description
Square Stickers
Square stickers are an easy and affordable way to promote your brand, business or product. These custom printed stickers are made for outdoor use and come with a slit on the backing paper for easy peeling.
Free Shipping

Outdoor Durable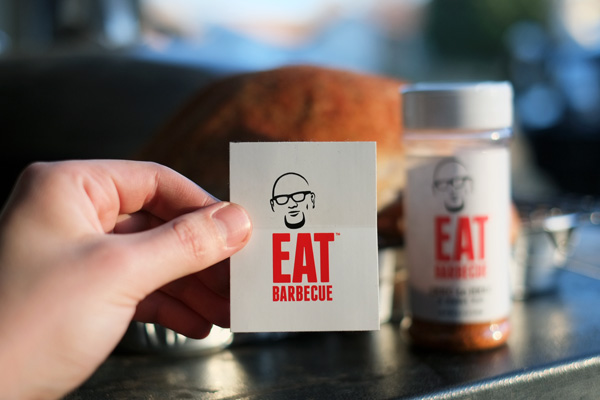 Start Your Order!
Next: Checkout > Upload Art
Upload your art and start a conversation!
Square stickers are custom printed on our high quality white vinyl outdoor material. These stickers are laminated with a matte finish clear vinyl to protect the print and give the stickers a unique look! We also offer a high-gloss laminate if you prefer that look. Square stickers can also be rectangular in shape, as long as all four corners are square.
Ordering custom square stickers is easy. Select your preferred size and quantity and add the product to your cart. After checkout, submit your artwork and our team will provide you with an online proof to confirm the design. Once the artwork is approved, your stickers will ship in 4-5 business days via free ground shipping.
Custom Square Stickers For Everyday Use
Square cut stickers come with a semi-permanent adhesive that is perfect for most smooth surfaces. These stickers will feel thick and durable with the heavy duty vinyl and laminate. Made for the harshest environments, these stickers will last outdoors for several years.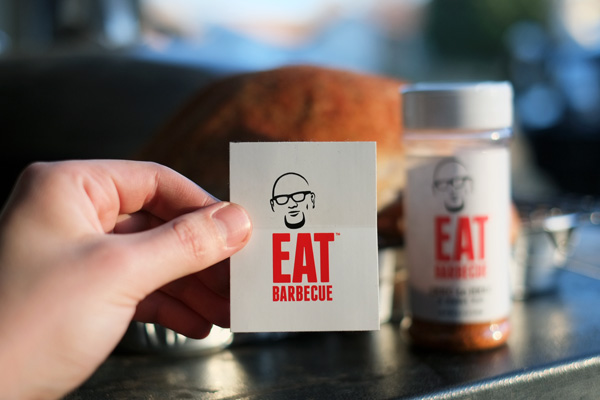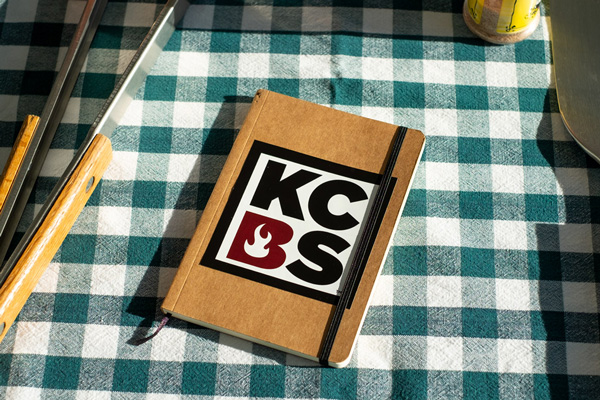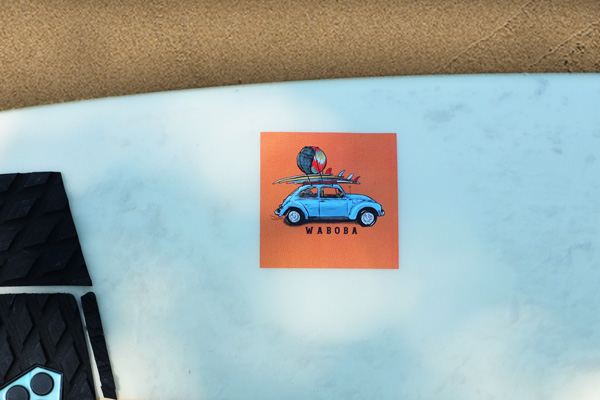 Features Of Square and Rectangular Stickers
Square stickers come with our high-quality laminates and full bleed printing to keep your stickers looking good for years to come. Combined with our signature easy-peel backing paper, your customers will love slapping these stickers on their gear.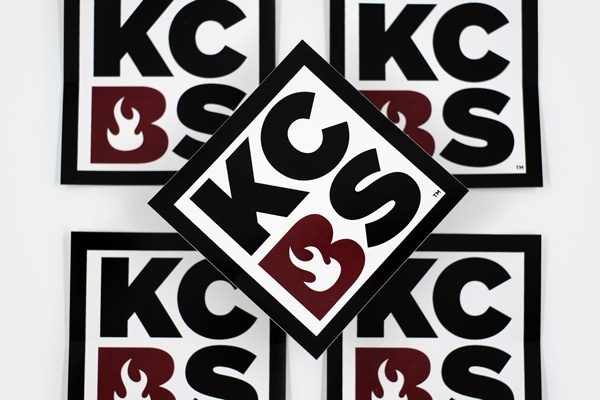 Print all the way to the edge.
Our stickers can be printed in full bleed so your square stickers look their best with a colorful edge.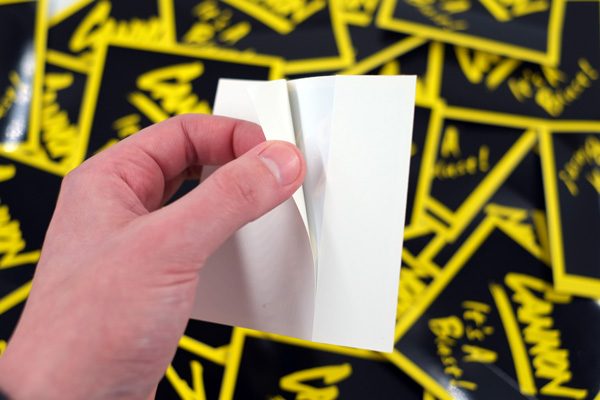 Back slit liner for easy peeling.
Stickers without a back slit are hard to peel. Our stickers come with a convenient peel off backing so your stickers will be easy to use!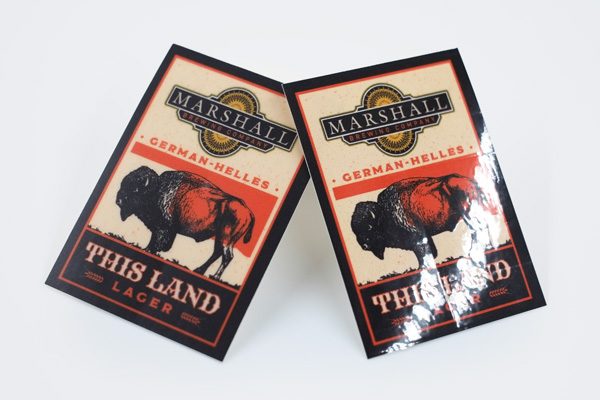 Matte or gloss laminate for protection.
The laminate adds an extra layer of protection on top of the heavy-duty UV outdoor inks. Our matte laminate offers a smooth and professional finish. Gloss laminate is also available upon request.
How to Make Square Sticker Printing More Interesting
Square stickers are great because they allow you to get a high quantity of branded stickers for a low cost. These simple stickers can be very interesting when designed well. We have a few tips to help you make your square stickers impactful.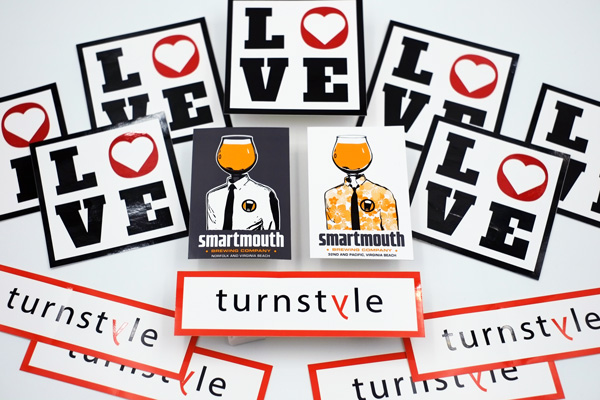 Add a colorful border around your logo or design.
Simple square corner stickers are compelling when combined with good design elements. This keeps the sticker from being a boring white sticker.
Use color change-outs using the same design!
You can do a 1 color design in several different color versions to keep things interesting.
Reverse your logo out of a background color.
Reversed-out logos add compelling color to your design and take the emphasis off the square white corners. 
FAQ's For Sqaure Stickers
Can I order rectangle stickers?
Yes you can! Simply enter the dimensions of your rectangle stickers in the "Custom Size" field on the form above.
What laminate is available for square stickers?
Our standard laminate is a thick matte vinyl laminate. This smooth finish ads a cool look to your stickers while also protecting them from the elements.
We also offer a premium gloss laminate upon request. Gloss laminates give your stickers a high-end look.
Will these work as bumper stickers?
Absolutely! Printed with our standard UV resistant inks on the same high quality outdoor vinyl and laminated with our industry leading matte or gloss laminates these square or rectangle stickers will last up to 6 years or longer on your bumper!
Buy Custom Square Stickers With Confidence
Trusted Reputation

40+ years in business and billions of stickers produced for brands world-wide.
Cost Effective

Inexpensive for small orders and extremely competitive for bulk orders!
Simple Ordering

Select your product and checkout in under 3 minutes.
Speedy Production

Most orders ship in 5 business days with free ground shipping!
Looking For Something More Custom?
Our wholesale B2B team can help you with your complex project! Fill out the form below and one of our account executive will contact you within 24 hours. Or feel free to contact us at (918) 258-6502 or hello@comgraphx.com.
Similar Products