Description
Die Cut Stickers
Custom die cut stickers are the best way to advertise your brand or products. These stickers are printed in beautiful full-color ink and perfectly cut to shape. This vinyl sticker is perfect for everyday use.
Free Shipping

Outdoor Durable

Start Your Order!
Next: Checkout > Upload Art
Ordering die cut vinyl stickers is simple. Select a size and quantity and proceed through checkout. Once art has been uploaded, our team will send you a free online proof to approve the final design. After proof approval, most orders ship within 5 business days via free ground shipping.
Need help? Upload your art and start a conversation!
A team member will get back to you within an hour during normal business hours. (Mon-Fri, 8-5 CST)
Start with Custom Die Cut Samples
Die cut stickers are custom printed with your artwork and carefully cut to shape. Die cut stickers come standard with a back slit (easy peel liner) for quick and easy use. Laminated with a matte laminate (gloss available upon request) for protection making these decals perfect for long-term outdoor use. The semi-permanent adhesive sticks well to most surfaces without causing damage.
Die cut refers to the precise cut around the sticker design. Sometimes called cut-to-shape stickers or through-cut stickers, they are the most popular style of custom vinyl decals. Made from the same white vinyl as kiss cut stickers and square stickers, die cut stickers have a unique shape that makes them eye-catching and attractive. 
High-Quality Vinyl Stickers For Every Purpose
Our vinyl stickers are made to go on nearly all smooth surfaces. The semi-permanent adhesive is strong enough to stick but won't leave messy residue on your car windows. Die cut stickers are made from a thick white vinyl material and will last for several years in the harshest environments. These stickers are perfect for everyday use.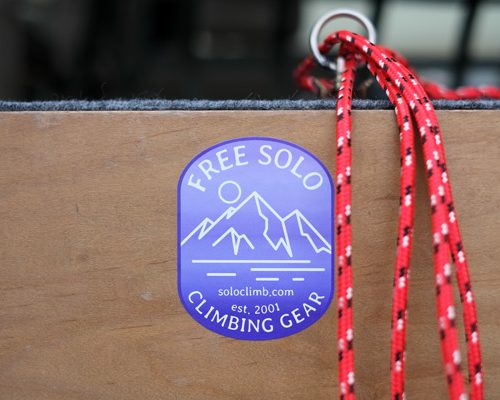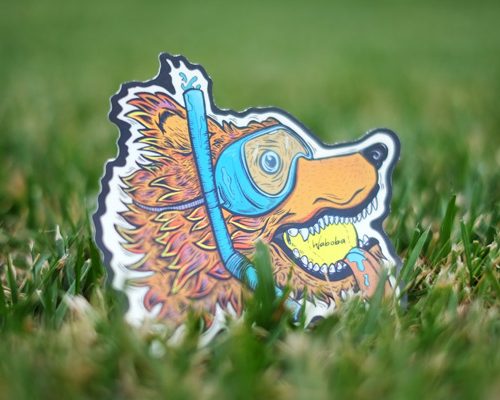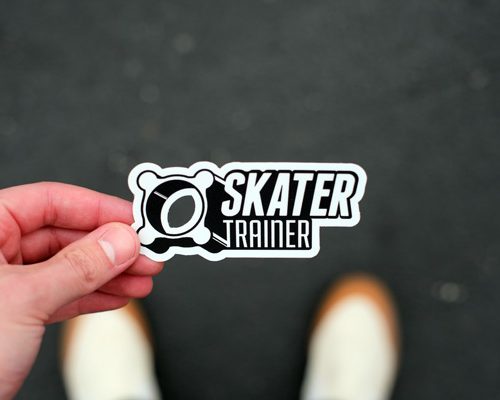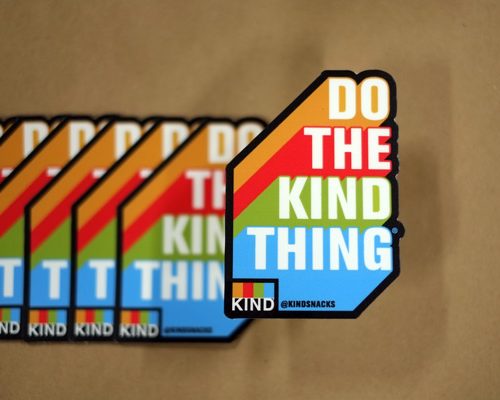 Vinyl Sticker product specs
Material Specs
White vinyl
Matte or Gloss
Semi-permanent
8 mils
Finishing Specs
Die cut custom shape
Yes
Yes – see our back print stickers
Outdoor Lifespan

3 – 5 years
Understanding Die Cut Decal Options & Features Of Die Cut Stickers
Our custom die cut stickers will impress your customers because of the thick vinyl, beautiful printing, precise cut, and excellent quality. Combine this with an easy-to-remove back-slit and these vinyl decals are the perfect way to advertise your store. Confidently order knowing your vinyl decals will look great and impress your customers!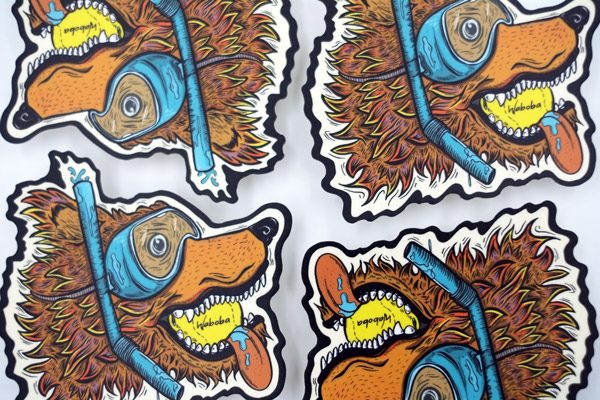 Perfectly cut to your desired shape.
Your vinyl stickers are unique to your brand with custom cut die cut shapes. Give your stickers an upgraded look by following the contours of your design or company logo.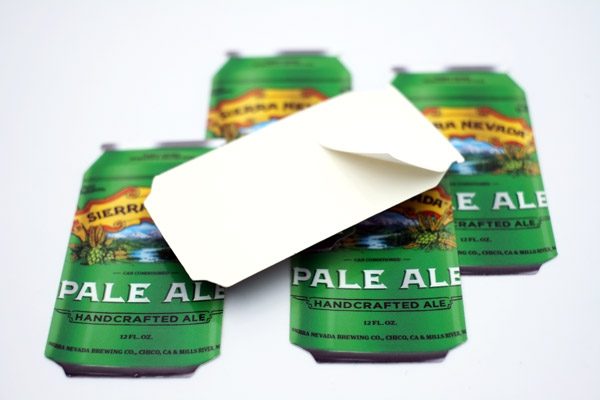 Split backing paper for easy peel.
A scored back makes peeling the paper backer a breeze – no more hassle picking at the edges to apply your stickers.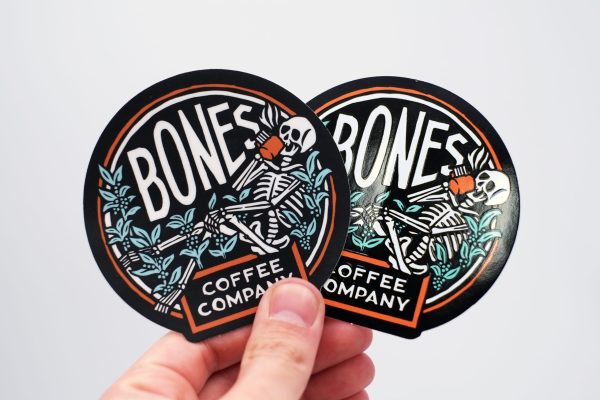 Matte laminate for high-end look
The laminate adds an extra layer of protection on top of the heavy-duty UV outdoor inks. Matte laminate comes standard, with a gloss laminate available upon request.
How to create the perfect die cut sticker
Designing the perfect die cut sticker involves careful planning and execution. From determining the purpose of the sticker to choosing the right software and creating an eye-catching design. Each step plays a vital role, ensuring the sticker stands out among the crowd.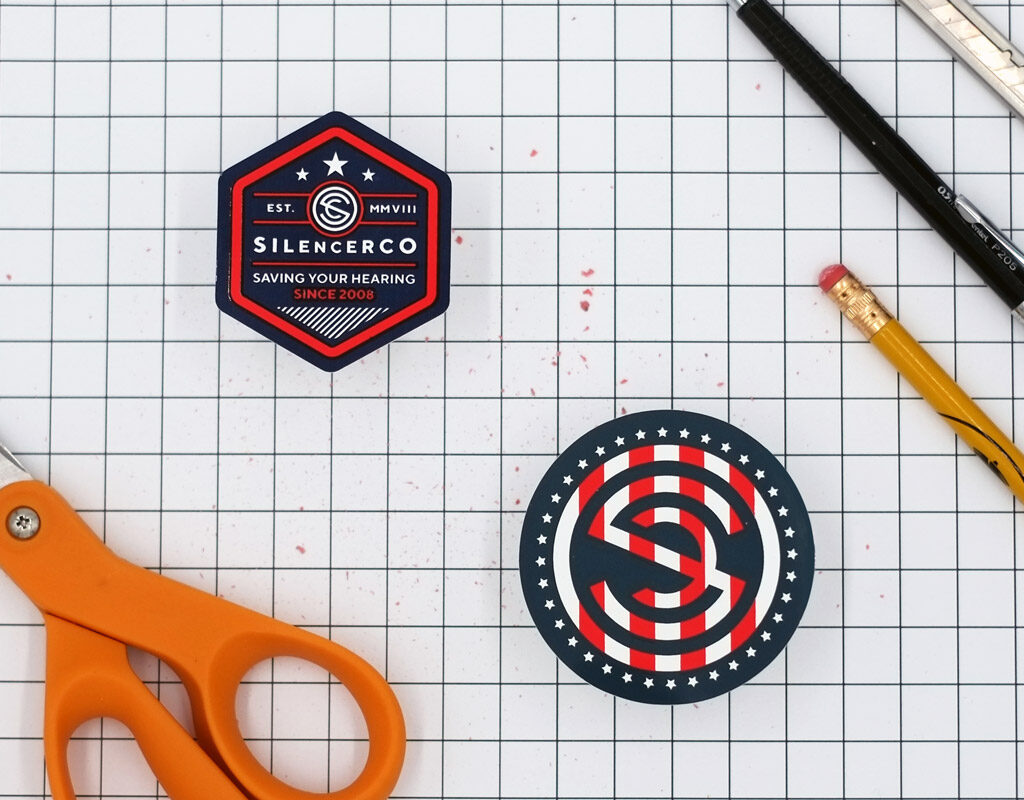 Start with a cool design such as a logo or brand image
Simple logo stickers are cool and effective, but can be repetitive. Consider creating alternate logos or additional brand imagery to mix up the designs.
Test the size before ordering
Use common objects such as a credit card, business card, water bottle or laptop to test sticker sizes. Making sure the stickers look good on various surfaces is the key to proper sticker sizing.
Take advantage of the custom shape possibilties
Die cut stickers come in many shapes such as circles, radius corner rectangles, and custom contours following the shape of the design. Creating a cool cut pattern enhances the sticker artwork.
FAQ's For Custom Die Cut Stickers
How long do custom die cut stickers last?
Most of our die cut stickers last 3-5 years depending on how the sticker is being used.
The custom decals are made from premium outdoor white vinyl material and laminated with thick vinyl laminate. The UV outdoor ink is made from automotive grade paint pigments, which means it won't fade in the sun for several years.
Will the adhesive on the stickers damage my stuff?
Die cut stickers come with our standard semi-permanent adhesive. That means it's strong enough to stick to most surfaces, but won't cause damage when it's time to be removed. The most common places our stickers are used are windows, laptops, water bottles, coolers, fridges, and tool boxes. 
To learn more about our adhesives, visit our sticker adhesive guide. 
If you have a question  about a certain surface, reach out to our customer service team! hello@comgraphx.com
Do you offer die cut stickers in clear material?
Yes! Our custom printed clear stickers are die cut to your custom shape for no additional charge.
What is the thickness of your die cut vinyl stickers?
Our die cut vinyl stickers are approximately 8 mil thick (for the sticker part alone) and 16 mil thick with the liner. 
To learn more about the meaning of mils as a measurement, or to see the thickness of other sticker products, check out our blog post on mil thickness for stickers. 
What file types do you accept for artwork?
Generally speaking vector artwork will produce the best quality logo sticker, and high-quality JPG's for photo quality stickers. However, there are exceptions and our in-house art department will be happy to help you with your file if needed! 
For more information check out our Artwork & File Prep page
Can you help me add a die cut shape to my stickers?
Yes! Our design team can easily add a die cut pattern to your design before printing.
Once you submit your artwork, we will give you a free online proof so you can confirm the design and cut line before production.
What is the difference between matte and gloss laminate?
While both laminates offer great additional protection from the elements and scratches a matte finish offers a smooth, non-glossy surface that gives your sticker art a unique look. While the gloss laminate offers a photo-quality finish that makes graphics pop and text sharper, while providing a sleek, shiny finish.
Want to see what each laminate looks like in person? Check out our sticker sample packs.
Are there any colors I should avoid for my die cut stickers?
Nope! Go crazy! Our industry leading printers print your stickers in beautiful UV resistant full-color inks. Meaning not only will your custom die cut stickers look AMAZING they will also hold up to the elements better than traditional printers that rely on just laminates to protect from the elements. 
What's the largest quantity of die cut stickers I can order?
If you're looking for large quantities of stickers you've come to the right company! Unlike other online sticker printers our CGpro Team are B2B experts who can help with large quantity orders. Even millions of stickers! (seriously, we print millions of stickers every day for some of the largest brands in the United States)
If you're interested in pricing bulk quantities of stickers please reach out on our CGpro team and we will be happy to provide with a quote on your sticker project!
Can you print on the back of my die cut stickers?
Yes we can! Check out our Back Print Stickers page. Similar to the die cut stickers on this page, our back printed stickers can be ordered with gloss or matte laminate, and perfectly cut to shape, but feature a special printable liner where you can add more information about your product or brand.
Can I make my own vinyl decals?
Our ordering system makes it easy for you to create your very own vinyl decals. Simply choose what size you want your vinyl decals, how many, and add to the cart. Once there, you can upload your art, preferably in vector format, and submit your order. Our art department will then contact you with a proof. There you can work closely with our trained artists to perfectly design your new custom vinyl decals!
How much do custom die cut stickers cost?
Our die cut vinyl decals start at just $80 for 50! The price depends on the size of course. However, the more vinyl decals you order the less they will cost individually, making them great marketing pieces for raising brand awareness.
Can you put die cut stickers on cars?
Yes! Our die cut vinyl decals are made specifically for outdoor use. Our outdoor-rated white vinyl, paired with our UV-resistant laminates, ensures your vinyl decals will look great on car windows for years to come.
Die cut vinyl refers to the finishing process of the sticker. We use our industry-leading equipment to custom cut out the white vinyl of your sticker with the most precise cut available. This means you're left with an incredibly unique-looking sticker that will look great on any smooth surface!
Is there a difference between a sticker and a decal?
The terminology of stickers and decals are often used interchangeably, but their usage can signify subtle differences.
In general, stickers are more likely used for branding and marketing purposes such as giveaway stickers. 
To learn more, check out our blog post on the differences between labels, stickers, and decals. 
Buy Custom Stickers With Confidence
Trusted Reputation

40+ years in business and billions of stickers produced for brands world-wide.
Cost Effective

Inexpensive for small orders and extremely competitive for bulk orders!
Simple Ordering

Select your product and checkout in under 3 minutes.
Speedy Production

Most orders ship in 5 business days with free ground shipping!
Looking For Something More Custom?
CGpro is designed to help with more complex sticker projects. Fill out the form below and one of our account managers will contact you within 1 business day. Or feel free to contact us at (918) 258-6502 or sales@comgraphx.com.
Other Sticker Products You Might Like