Description
Custom Product Labels
Custom printed labels help your product stand out from competitors. These labels are the perfect material for cans, jars, boxes, and packaging. Printed in full color on waterproof BOPP material and finished with a gloss laminate. 
Free Shipping

Waterproof Material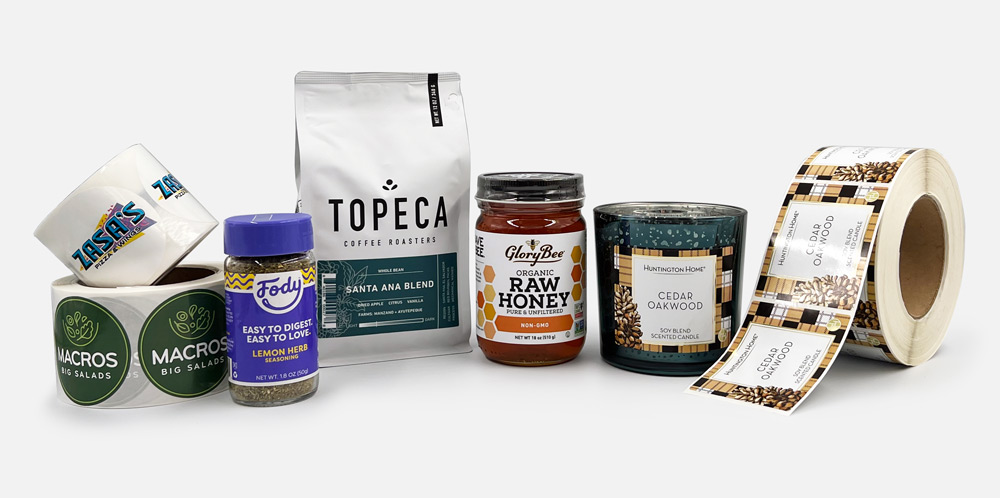 Start Your Order!
Next: Checkout > Upload Art
To order custom product labels, choose a size and quantity and add the product to your cart. During the checkout process, upload your art. Our graphics team will send you a free online proof within one business day. These stickers typically ship in 5 business days via standard ground shipping.
Upload your art and start a conversation!
High-Quality Materials For Most Package Types
Our labels are made to be extremely versitile, making them perfect for most types of product packaging. From boxes, to bottles and pouches, these labels are the perfect compliment to whatever package type works best for your products.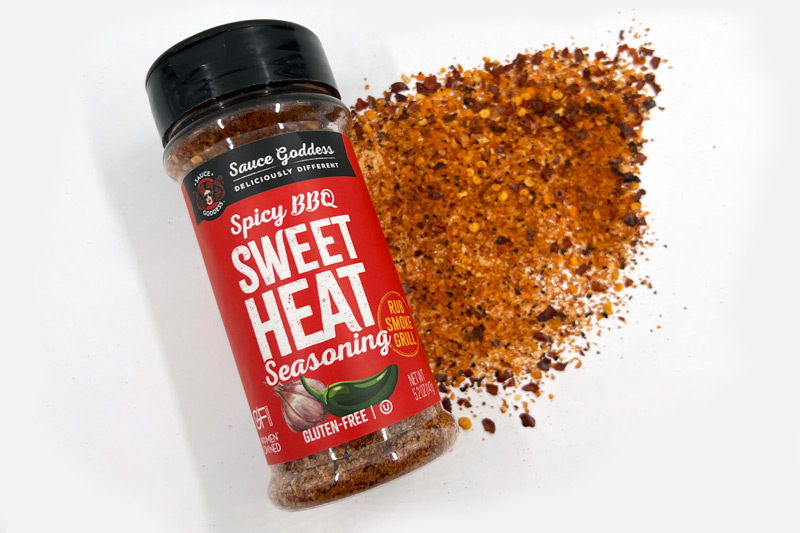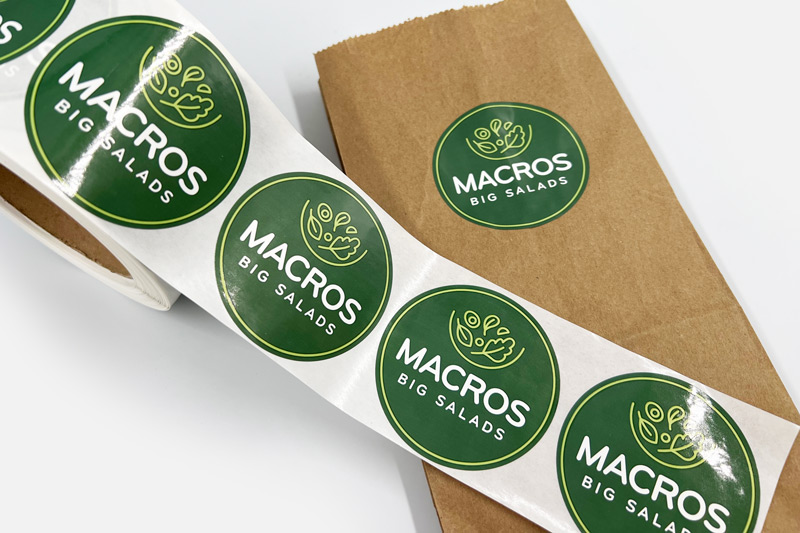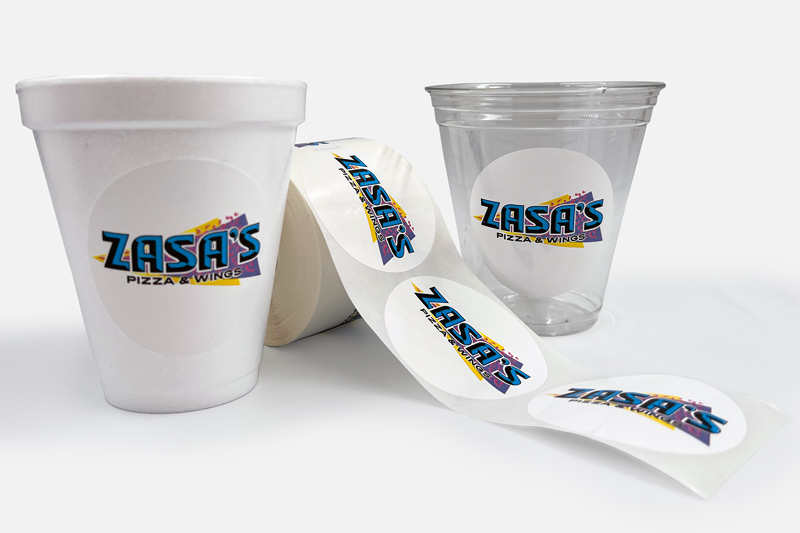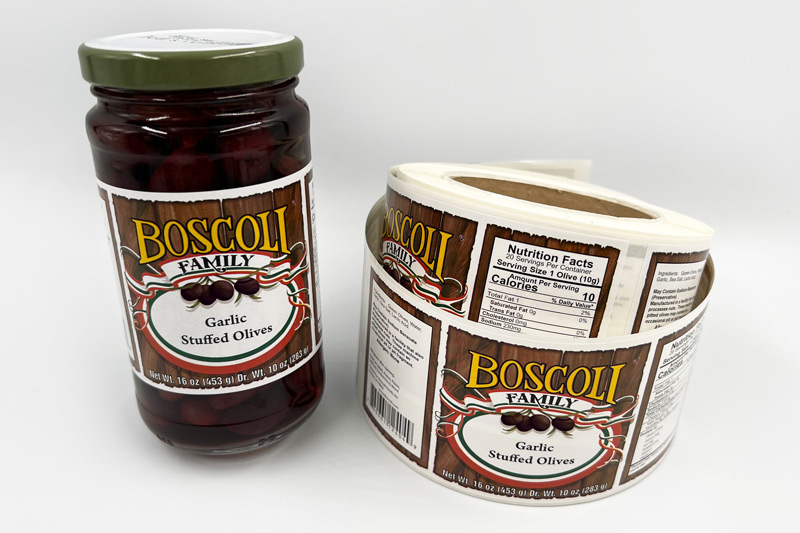 Features of Custom Product Labels
Our custom-printed roll labels are the most convenient way to label your products. These labels are printed on a durable BOPP material and laminated with a glossy finish for a high-end and professional look.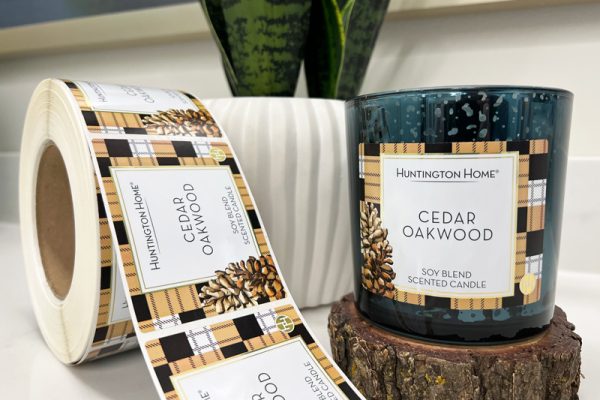 Crisp, high-resolution printing
Roll labels are custom printed in full color on the latest digital printing equipment. These labels represent your brand and products with style.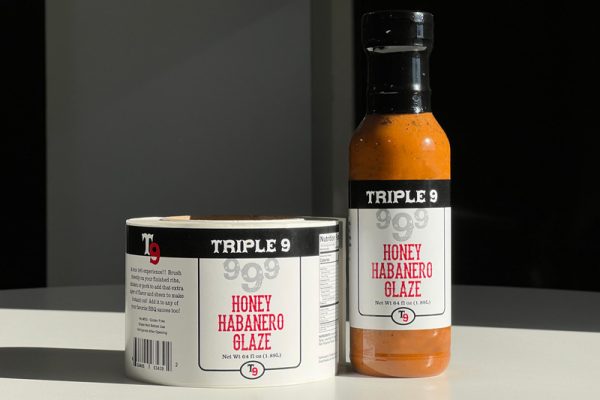 White BOPP Material. Gloss Laminate
Printed on a white BOPP base material with a vibrant glossy laminate for extra durability. These labels are perfect for almost all product label applications. Interested in a matte look? Request matte at checkout.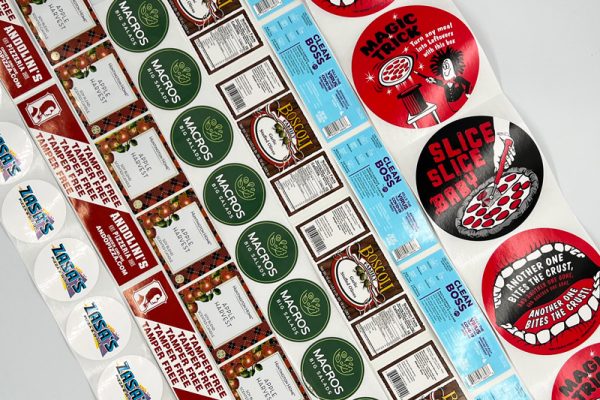 Squares, Rectangles, and Circles
Our product labels are available in several cut styles including squares, rectangle, circles, and rounded corners. These labels are ideal for most products.
Buy Labels With Confidence
Trusted Reputation

40+ years in business and billions of stickers produced for brands world-wide.
Cost Effective

Inexpensive for small orders and extremely competitive for bulk orders!
Simple Ordering

Select your product and checkout in under 3 minutes.
Speedy Production

Most orders ship in 5 business days with free ground shipping!
FAQ's For Custom Product Labels
What material do you use for product labels?
Our product labels are printed on White BOPP (Biaxially Oriented Polypropylene). This premium material is waterproof, heat tolerant, and has a pearly finish. BOPP is the perfect all-around label material and works for almost all standard products.
We have a full range of additional materials available through our CGpro Team. 
Do these labels come with a laminate?
Our standard product labels come with a gloss laminate to give the labels a premium look. If you prefer a matte look, request this product through the proofing process and we are happy to accommodate for the same price. 
What is your turnaround time for custom printed product labels?
Custom product labels are produced in 5-6 business days from final proof approval. Once complete, these labels ship out via free ground shipping.
Do you have a minimum order size?
Our minimum order size is 100 labels. If you need something more customized, our CGpro team is happy to assist. 
What is the minimum label size?
Our minimum label size is 1″ x 1″. This ensures label registration is the highest quality. 
What is the maximum label size?
The maximum label size we can produce is 12.5″ x 18″.
If you are looking for a size larger than this, please reach out to our CGpro team to see how we can help. 
How are custom product labels printed?
Customized labels are printed in beautiful, full-color 4cp with the latest digital roll press technology. This equipment produces ultra high-quality printing perfectly suited for packaging labels. 
What shapes are available for product labels??
Our custom product labels are available for purchase online in squares, rectangles, circles, and rounded corners. 
Die cut shapes on rolls are available through our CGpro team. 
Do you also print custom labels with special shapes?
Yes! Consult with one of the label experts through our CGpro team for a specialized quote. 
How many labels come on a roll?
The label quantity per roll is greatly affected by the size of the labels. A larger label means fewer labels will fit on a roll. We try to keep the total OD (outside diameter) of the roll to no more than 10″ wide.
If using auto-application label equipment, the more labels per roll, the better! We can accommodate roll OD's up to 14″. 
Do you provide a proof prior to printing?
Yes, every order comes standard with a pre-production pdf proof. Our art team will be in contact with you shortly after placing an order. 
Are there any shipping charges or setup charges?
All label orders placed online ship via free ground shipping! If an order needs rush shipping or some other special shipping feature, our customer service team will be in contact regarding potential additional charges. 
What are labels and how are they different from a sticker?
A label is generally used to identify a product, making it easier for consumers to find what they need. In contract, a sticker is often used in a marketing and promotional way. 
Looking For Something More Custom?
Our CGpro team can help you with your complex sticker project! Fill out the form below and one of our account executives will contact you within 24 hours. Or feel free to contact us at (918) 258-6502 or sales@comgraphx.com.
Similar Products