Description
Hard Hat Stickers
Custom printed hard hat stickers are tough and durable and perfectly suited for industrial use. These stickers are made for easy application without wrinkling, even on complex helmet curves. Upload a picture of your company logo, project team, or safety award program and give your hard hats an upgrade. 
Free Shipping

Outdoor Durable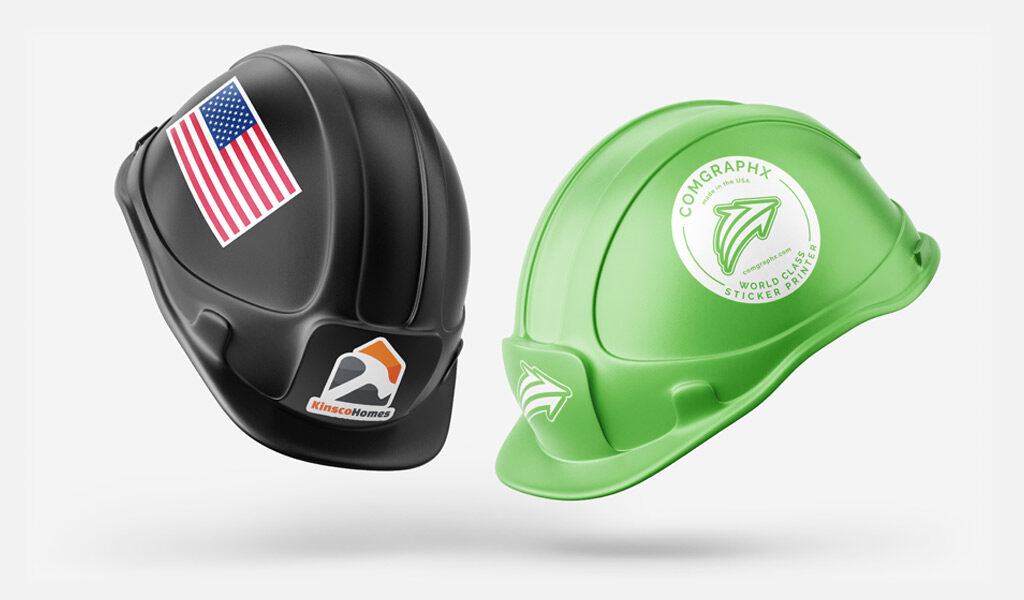 Start Your Order!
Next: Checkout > Upload Art
Upload your art and start a conversation!
To order custom hard hat stickers, choose a size and quantity and add the product to your cart. During the checkout process, upload your art. Our graphics team will send you a free online proof within one business day. These stickers typically ship in 5 business days via standard ground shipping.
Vinyl material made for curved helmets
Hard hat stickers are printed on a special vinyl material so it conforms to the complex curves of the hard hat surface. This allows the sticker to be applied without wrinkles. These stickers are laminated with a protective film so they will last for years of industrial use. Your stickers are die cut to shape and include a back-slit for easy-peel application.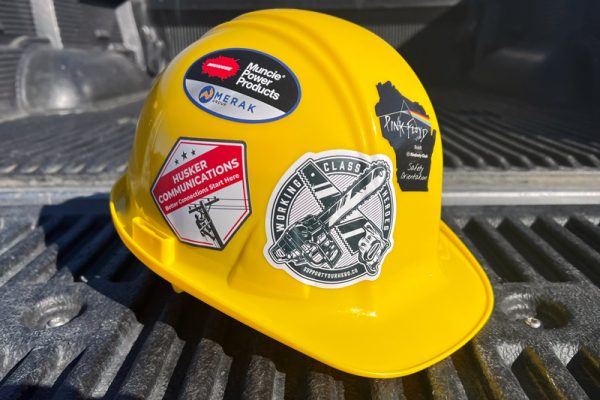 Die cut to shape
Your stickers will look unique just like your logo. Give them a cool shape so they stand out on the helmet background.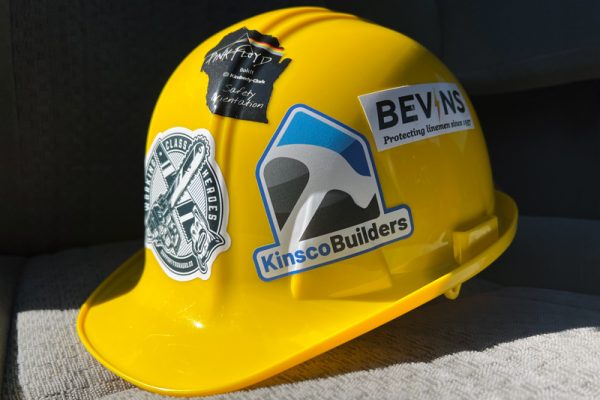 No wrinkles during application
Our special conformable vinyl means these stickers are specifically made for hard hats. Apply these stickers with ease.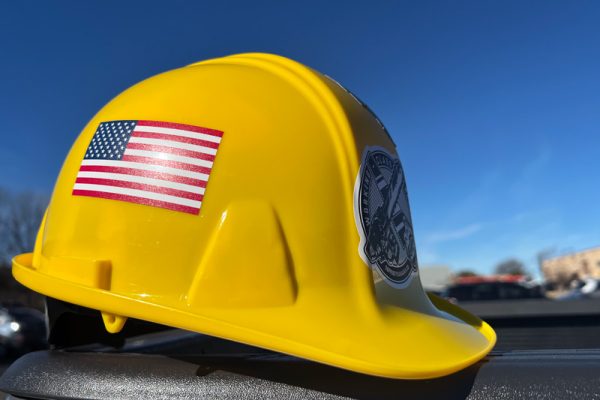 Made in the USA
Our stickers are made in Broken Arrow, OK by a hardworking group of men and women just like you. 
Buy Custom Stickers With Confidence
Trusted Reputation

40+ years in business and billions of stickers produced for brands world-wide.
Cost Effective

Inexpensive for small orders and extremely competitive for bulk orders!
Simple Ordering

Select your product and checkout in under 3 minutes.
Speedy Production

Most orders ship in 5 business days with free ground shipping!
FAQ's For Hard Hat Stickers
What are the most popular sizes for hard hat stickers?
Hard hat stickers tend to be smaller than other sticker types because they must fit within a confined space. Popular sizes are:
1.5″ x 2.25″
1.75″ x 2.5″
2″ x 2″
2″ x 3″
What shapes are available for hard hat stickers?
You can order hard hat stickers in any shape! These stickers come standard with a die cut shape to compliment your artwork. The most popular shapes for hard hat decals are circles, ovals, and badge logos. 
Do these stickers conform to the curved surface?
Yes, our hard hat stickers will conform to the curved surface of your hard hat because they are printed on a highly conformable vinyl. 
Will regular stickers work on a hard hat?
Our standard die cut stickers stick well to hard hats, but the curved surface can be problematic during application. The stickers might crease and cause unwanted wrinkles. That's why we recommend our hard-hat specific vinyl for helmets. 
How do you apply hard hat stickers without wrinkles?
Hard hat stickers are challenging to apply because the curved surface of the helmet encourages wrinkling.
The best way to apply the stickers is with a lot of patience and the proper vinyl sticker material. Hard-hat specific material is extremely flexible and allow for easy application without wrinkles. 
Take your time when applying. Start on one corner and gently remove the liner while pressing down the sticker. Carefully work the sticker down while curving it to the helmet. 
Looking For Something More Custom?
Our wholesale B2B team can help you with your complex sticker project! Fill out the form below and one of our account executive will contact you within 24 hours. Or feel free to contact us at (918) 258-6502 or hello@comgraphx.com.
Similar Products To Hard Hat Stickers