Description
Heavy Duty Stickers
Custom heavy duty stickers are built for the toughest industrial environments. These stickers are 4x thicker than die cut stickers and come with an aggressive adhesive that sticks to nearly any surface. Perfect for motorcycle stickers, helmet decals or industrial equipment nameplates.
Free Shipping

Outdoor Durable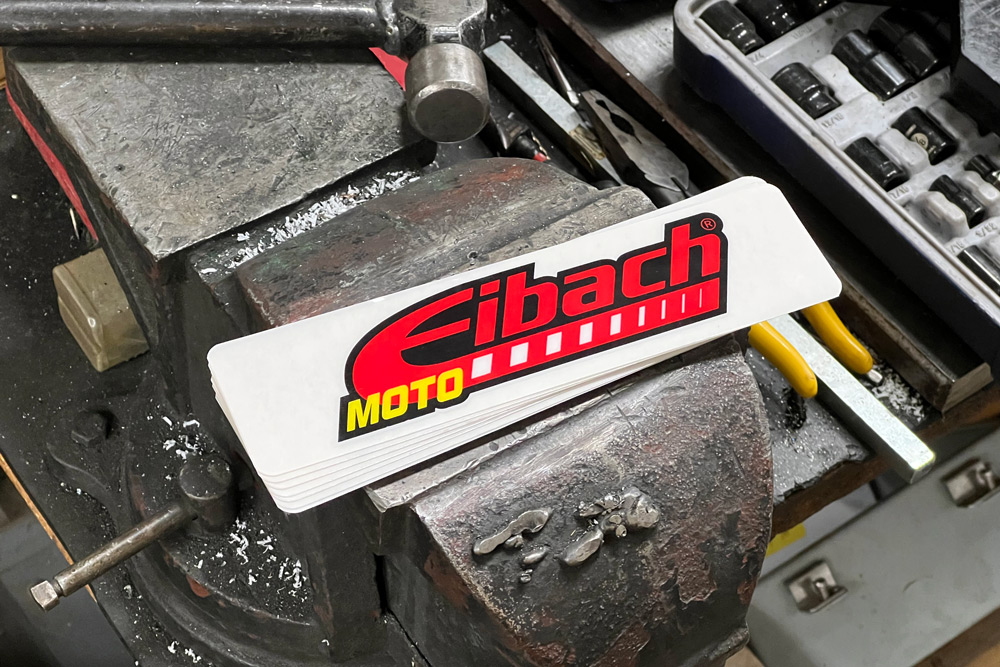 Start Your Order!
Next: Checkout > Upload Art
To order custom heavy duty decals, choose a size and quantity and add the product to your cart. During the checkout process, upload your art. Our graphics team will send you a free online proof within one business day. These stickers typically ship in 5 business days via standard ground shipping.
Upload your art and start a conversation!
Custom Heavy Duty Stickers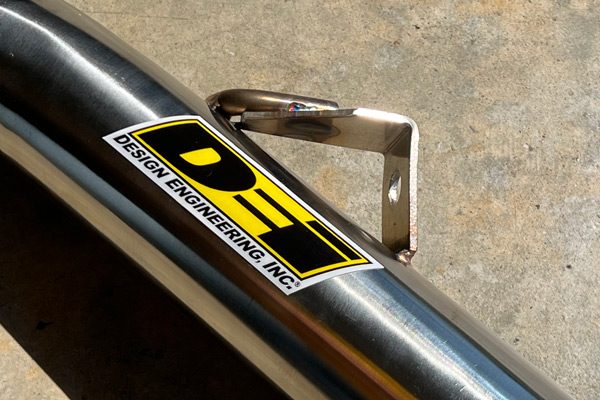 4 x Thicker Than Standard Stickers
Our rugged 12mil gloss vinyl exceeds industry standards when it comes to longevity. You can trust these stickers will stand up in extreme environments.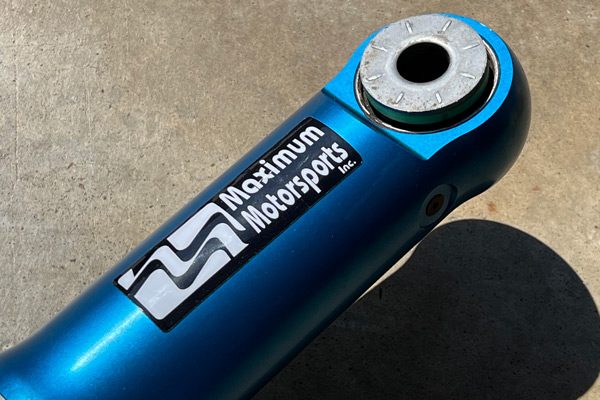 Ultra-Permanent Adhesive
Our ultra-permanent adhesive is over 2x thicker than standard adhesive. This allows it dive deeper into rough surfaces.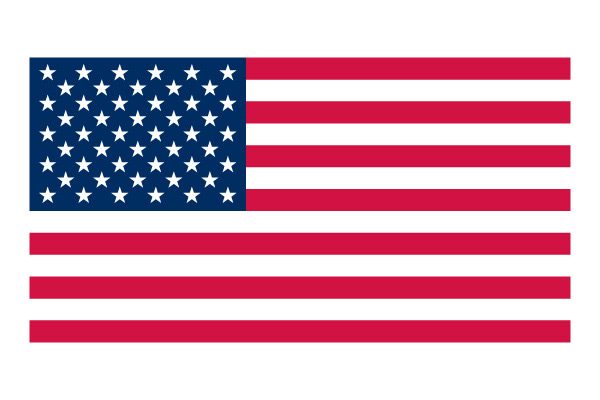 Made in the USA
These stickers are made in Broken Arrow, OK by a hardworking group of men and women just like you. 
Heavy Duty Stickers are the same as Helmet Decals
Our 12 mil thick heavy duty stickers are perfect for any surface that needs extra durability. These stickers are made from a thick, high-quality vinyl material that is resistant to tearing, scratching, and fading. The strong adhesive backing ensures that these stickers will stay in place, even under the toughest conditions. Use them to label equipment, mark tools, or personalize your belongings. The possibilities are endless with these versatile stickers. Whether you need to label something for work or just want to add a personal touch to your things, these heavy duty stickers are sure to meet your needs.
Custom heavy duty stickers are produced with 3 main components that make these stand out from standard vinyl stickers.
12mil thick gloss vinyl
Full color digital print backed in super opaque white ink
ultra-permanent adhesive for long-term applications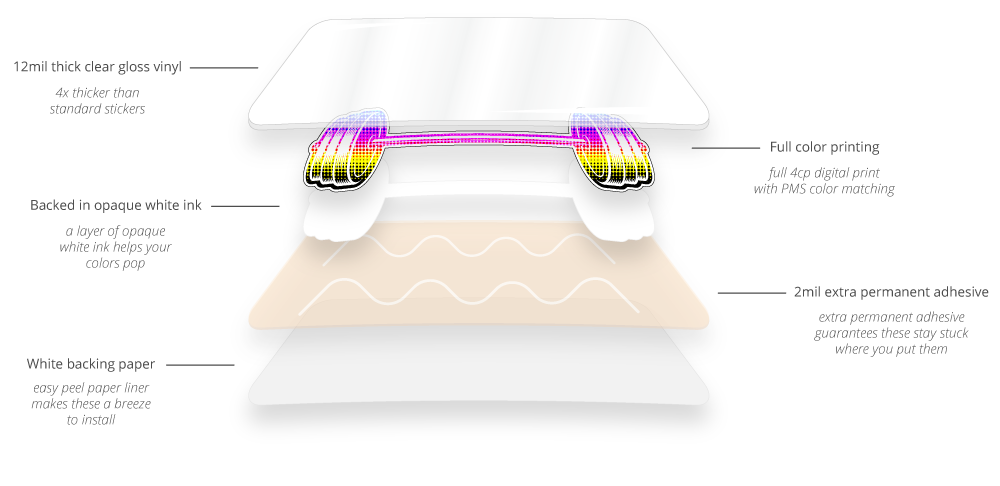 Buy Stickers With Confidence
Trusted Reputation

40+ years in business and billions of stickers produced for brands world-wide.
Cost Effective

Inexpensive for small orders and extremely competitive for bulk orders!
Simple Ordering

Select your product and checkout in under 3 minutes.
Speedy Production

Most orders ship in 5 business days with free ground shipping!
FAQ's For Custom Heavy Duty Stickers
You can order HD Stickers in any shape! These stickers come standard with a die cut shape to compliment your artwork. The most popular shapes for these stickers are square and rectangle. However, don't be afraid to mix it up with a fun die cut shape!
What are custom heavy duty stickers made of?
Our HD stickers are made of a 12mil thick, high-quality vinyl material that is resistant to tearing, scratching, and fading.
Can custom heavy duty stickers be used outdoors?
Yes, our custom heavy duty stickers are designed to withstand outdoor conditions and are suitable for use on a variety of surfaces, including metal, plastic, and painted surfaces.
How do I apply custom heavy duty stickers?
To apply custom HD stickers, clean the surface where the sticker will be placed and make sure it is dry. Peel the backing off the sticker and carefully apply it to the surface, smoothing out any air bubbles as you go. The adhesive takes about 48hrs to truly setup in typical conditions. 
Can custom heavy duty stickers be removed?
These stickers are designed to be long-lasting, but they can usually be removed with the use of a hair dryer or heat gun to soften the adhesive.
Can I request a specific size for my custom heavy duty stickers?
Yes, we offer these stickers in almost any size. 
Can I order custom heavy duty stickers in bulk?
Sure can! we can accommodate orders anywhere from 5 stickers to 5 million!
Looking For Something More Custom?
Our wholesale B2B team can help you with your complex sticker project! Fill out the form below and one of our account executive will contact you within 24 hours. Or feel free to contact us at (918) 258-6502 or hello@comgraphx.com.
Similar Products