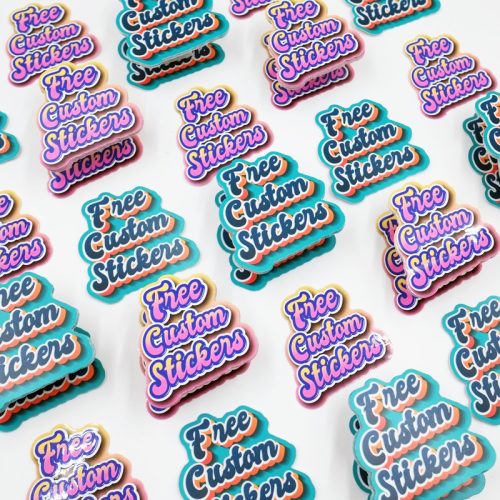 50 Free 3" Die Cut Stickers
Give us a try with this free offer!
Our custom vinyl stickers are printed on premium white vinyl and laminated with a matte or gloss* laminate to give your stickers a cool look. These stickers are made to last outdoors and will stick to most surfaces without leaving sticky residue behind.
Use your new stickers to tag your products or spread the word about your store! 
*You can choose the laminate during the proofing process. Or shoot us an email at the time of order! 
$86
(Free with discount code)
Next: Upload art & Checkout