Custom Printed Outdoor Stickers For Brands.
We make it easy to promote your brand or products with beautiful outdoor stickers. Buy online or work with a sticker expert.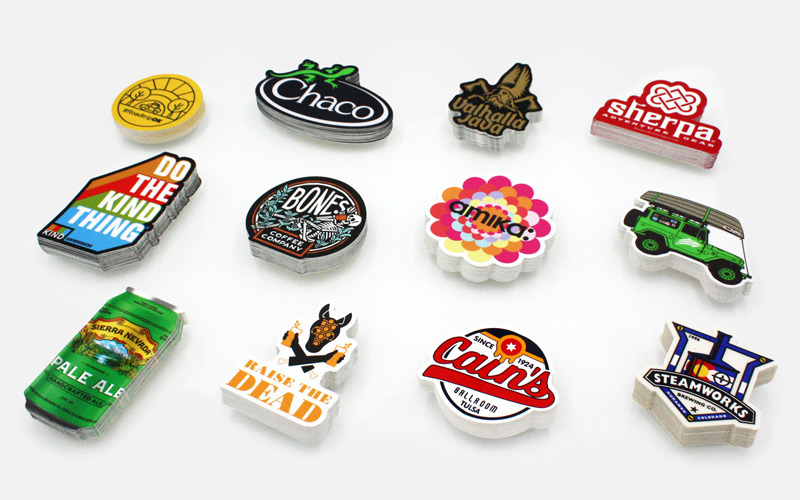 Buy Custom Stickers With Ease
Custom Manufacturer of Stickers, Product Labels and Retail Graphics.
We can revitalize your brand with a wide selection of outdoor stickers, store window graphics, and custom product labels. These custom-printed items are the perfect way to launch a new product and gain attention from new customers. Order online or work with a CGpro to create the perfect look for your brand.
Choose from a wide selection of weather durable custom outdoor stickers. Printed on a premium vinyl with a sturdy laminate, these stickers will make your brand look great!
Stand out from your competitors with custom roll labels! Labels come in several different cut styles and material types. Give your products a top-notch look with beautiful custom labels. 
Create beautiful retail graphics with ease. Banners, counter mats, window signage and more. Give your store an upgraded look with quality products you can trust!
Are you a business customer? Use CGpro for top-notch b2b service.

A Custom Buying Experience for business Customers
Our B2b wholesale service, CGpro, is perfect for the ongoing needs of businesses. Work with your personal sticker expert to create the perfect project for your brand. We offer business volume discounts for bulk stickers and special kitting and packaging options for complicated projects.