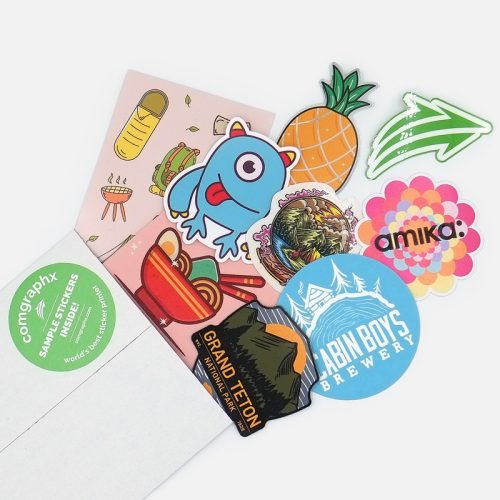 Comgraphx Sticker Samples
Each sample pack contains a specially curated set of stickers to show the wide variety of our materials and printing capabilities. The comgraphx sticker samples are the perfect way to touch and feel our materials before buying a larger order.
The designs occasionally change, so check back later for fun new sticker designs!
What's included with your sample pack?
We offer 3 different types of printing so your brand has options that fit your project..
We offer nearly every material option you can imagine – thick, thin, white, clear, silver – and many are included in our sample packs
Cool Designs to Help Inspire
Get inspiration from the various brands included in the sample pack.
Want to see our custom sticker samples?