Outdoor stickers are a great way to add a splash of color and personality to any outdoor space. Whether you want to decorate your car, bike, or outdoor gear, outdoor stickers are a fun and affordable option.
One of the biggest advantages of outdoor stickers is their durability. Made with weather-resistant materials, outdoor stickers are designed to withstand the elements and stay vibrant for a long time. This means you can enjoy your stickers in any weather, from scorching hot sun to pouring rain.
In addition to being weather-resistant, outdoor stickers are also UV-resistant. This means they won't fade or lose their color when exposed to the sun's rays, making them perfect for outdoor use.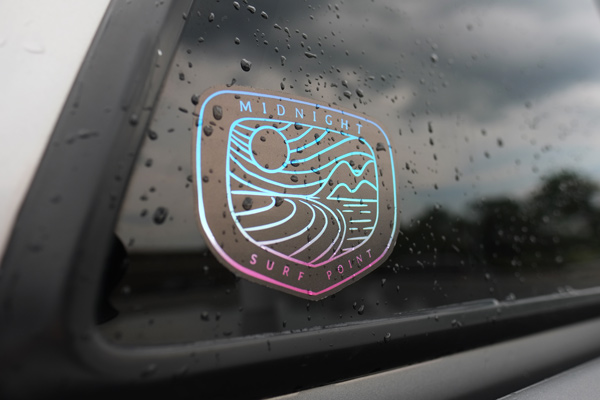 Another great thing about outdoor stickers is that they are customizable. You can choose from a variety of designs or create your own custom outdoor sticker with your own text or images. This allows you to truly express your personal style and make your outdoor space unique.
Outdoor stickers come with a wide variety of options to make stickers customizable. Die cut stickers are one of the most popular design systems because of the custom-cut shape design of the stickers. Other popular options are sticker sheets and back printed stickers.
When it comes to the quality of outdoor stickers, it's important to choose ones that are made with high-quality materials. Cheap, low-quality stickers may look good at first, but they will quickly fade, peel, and become unreadable. High-quality outdoor stickers, on the other hand, are made to last and will continue to look great for a long time.
One of the most convenient things about outdoor stickers is that they are easy to apply. Most outdoor stickers are peel-and-stick, which means all you have to do is clean the surface, peel off the backing, and stick the sticker in place. This makes it easy to apply waterproof stickers to a variety of surfaces, from metal to plastic to glass.
In addition to their durability and ease of use, outdoor stickers also come in a wide variety of designs. From cute and playful to bold and edgy, there's an outdoor sticker for every style and personality. And with their vibrant colors and high-quality materials, outdoor stickers are sure to make a statement wherever you put them.
So whether you want to add a personal touch to your outdoor gear or just want to show off your style, outdoor stickers are a fun and affordable option. With their weather-resistant, UV-resistant, and customizable designs, outdoor stickers are the perfect way to make your outdoor space your own.