Godex RT200i Oil Change Sticker Printer
The Godex RT200i is one of the newest additions to the service reminder printer portfolio. This printer is widely loved for its inexpensive startup cost of ease of use.
The Godex printer comes standard with several customization options to give your shop the flexibility to custom message customers.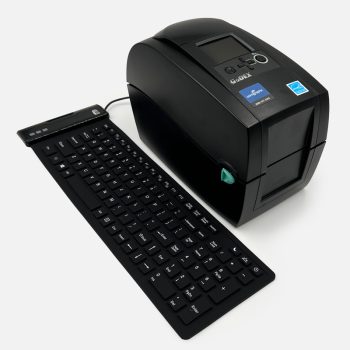 The Godex oil label printer works perfectly as a stand-alone system or as part of an integrated MIS system. This printer comes standard with a keypad, roll of labels, and an ink ribbon. With this setup you'll be able to quickly and easily print labels as soon as you open the package. 
The Godex printer works with low-tac adhesive vinyl labels or traditional static cling stickers. Choose your preferred material based on your customer needs or preferences. 
Is The Godex RT200i Right For Your Shop?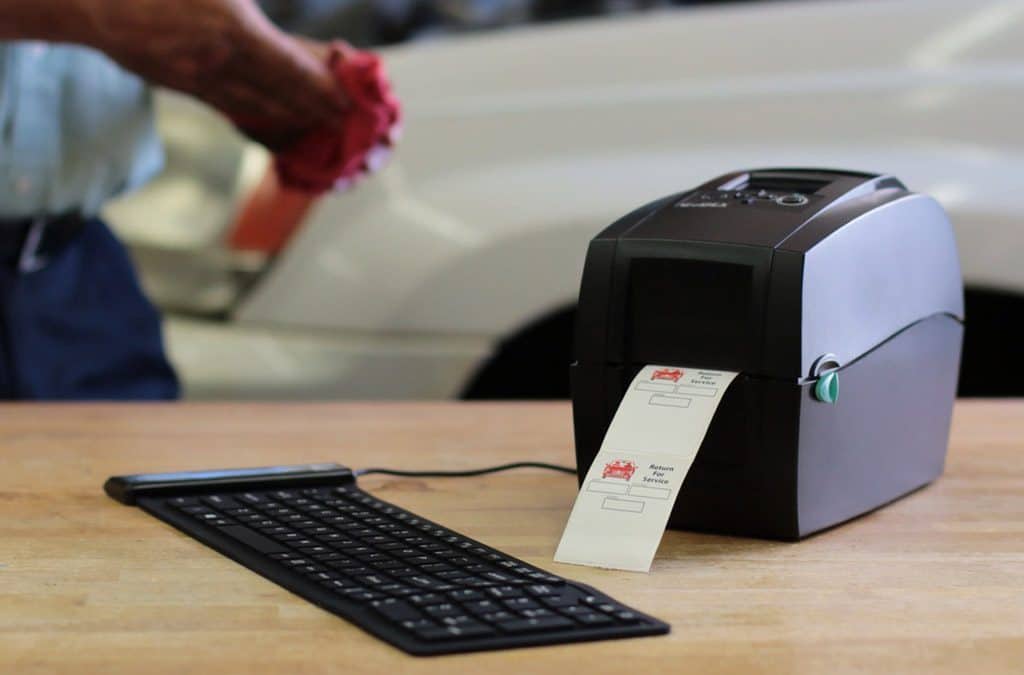 This printer is a great way to start out printing oil change stickers for your shop. 
The godex printer is a simple machine to use and will be loved by your shop techs. 
Our tech support team can be reached M-F 8am-5pm CST at (918) 258-6502 to assist you with setup and troubleshooting on your oil change printer. 
Looking For Something More Custom?
Our wholesale B2B team can help you with your complex oil change project! Fill out the form below and one of our account executive will contact you within 24 hours. Or feel free to contact us at (918) 258-6502 or hello@comgraphx.com.