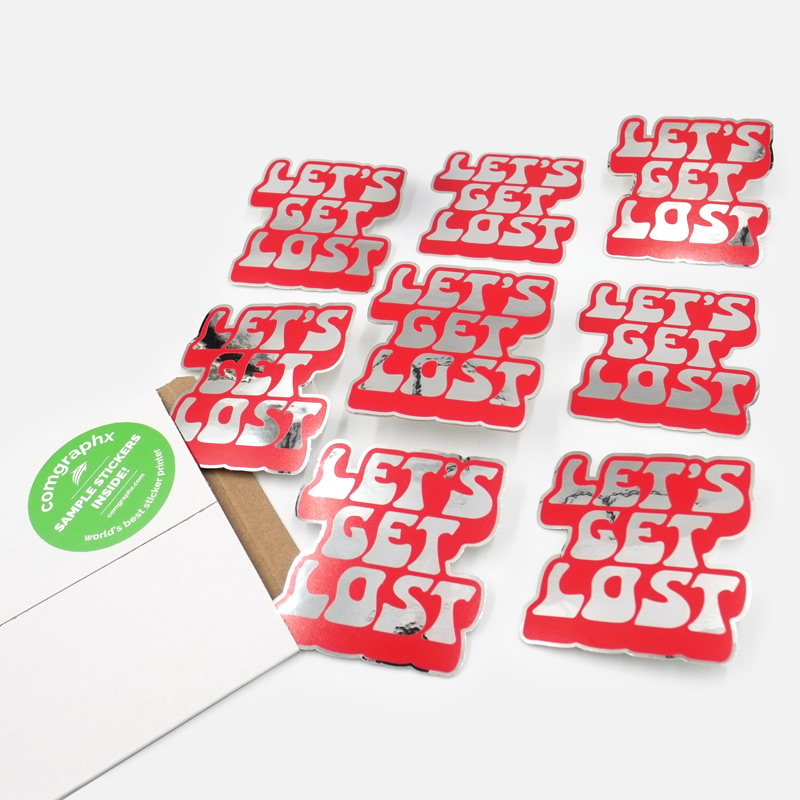 15 Custom Chrome Sticker Samples
Our custom shiny chrome sample pack is the perfect way to see your designs before placing a larger order. These stickers are printed on our premium silver chrome material. This gives your stickers a cool shinny effect!
White ink can be printed behind select elements of your design to create dimension using the chrome material. This is a one-of-a-kind look to help you stand out.
Next: Upload art & Checkout
Ready to bulk order custom chrome stickers?