How do I design a die cut sticker that reflects my company?
Simple Sticker Design to Communicate a Clear Message
We see thousands of different sticker designs every month. Our customers are looking for ways for their design or message to reflect their company and its values.  In addition, they also want to have great visibility and really stand out. A Simple example of this is the running or marathon die cut stickers that we see all around the country that say "I ran 5K".  These stickers communicate a clear message and are visible from a great distance.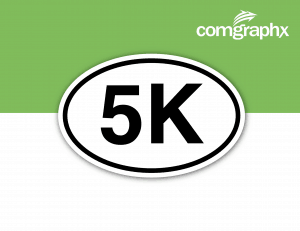 This month the sticker of the month was chosen for a completely different reason. It is a unique sticker that uses subtlety to get its message across.  A lot of thought went into thinking about the message that the customer wanted to get across in the sticker they wanted printed.
Stealth Stickers are a Simple Way to Have a Unique Sticker
This month's sticker comes from a company called Mystery Ranch. They are  located in Bozeman, Montana. At first glance, the sticker appears to be just a black die cut sticker in the shape of Montana.  When you look closer, you can see that there is something more to the sticker than meets the eye.   In addition to the shape of the sticker, they chose to use different gloss levels of black ink to create a unique effect. They have used a "stealth sticker" or "ghost sticker" design, that is becoming very popular on police vehicles all around the country. When you look at the sticker in the right light, their logo and brand name suddenly come alive. It goes to show that you can have a cool looking two spot color screen printed sticker.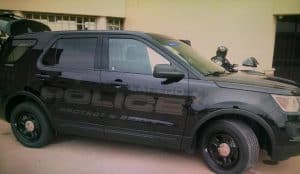 Sometimes a video is worth a thousand words. In this video you can see how different the sticker looks based on how the light is reflecting off of the different inks.

Above all, this stealth concept really plays to their company name and to their Military and Law Enforcement product lines of backpacks.  
Way to go Mystery Ranch!