The competitive BBQ industry is anything but low and slow. Teams are focused on managing temperatures, times, and other teammates. 
With all that going on it's easy for your brand to take a back seat. But we make it easy to advertise your team or brand with quality stickers, banners, and magnets so you can achieve BBQ glory!
Get a quote in 30 minutes
Next: Upload Artwork If Available
Bold Flavors, Bold Colors, Bold Brands
In the world of competition BBQ the mornings are early. The smoke is rolling and the coffee is brewing. You have a long day ahead of you with a lot of opportunity to network and showcase what makes you and your brand special. 
Are you prepared to capitalize on these opportunities? Free die cut stickers, or a sample shaker of rub with your brand's product label on it to hand out to fans and other teams are a great way to make a lasting impression and increase engagment with your brand.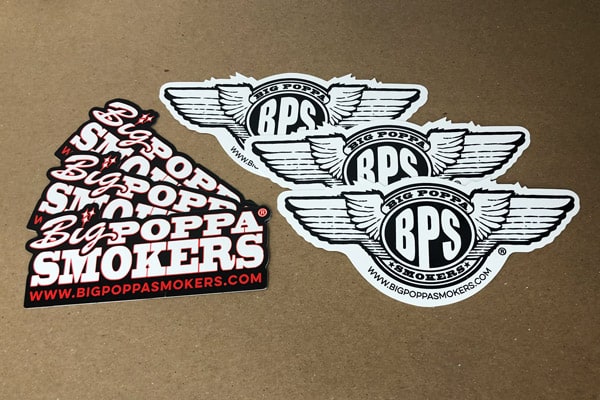 BBQ teams and brands are known to have some of the coolest logos out there. These logos are generally intricate designs that look especially good when complimented with a matching die line. Stickers are the ultimate marketing tool when it comes to effectiveness and affordability. Use a back print to advertise your social media accounts and let your fans know where to find you.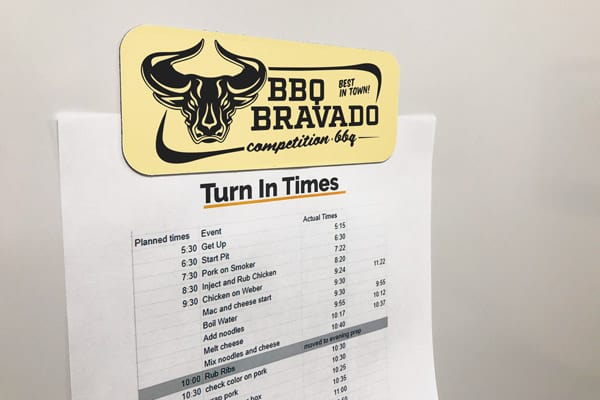 Between the smoker, the trailer, the refrigerator inside the trailer, and even the truck hauling it all, there is a lot of real estate for magnets to shine. Our custom magnets offer extreme durability to the elements with a premium white vinyl top layer and feature a strong hold magnetic backing. Consider a die cut shape to add an interesting element to your magnets.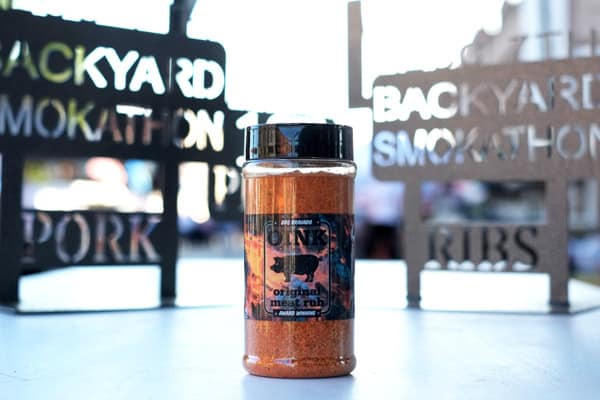 BBQ Seasonings and rubs are as unique as the brands that use them. Our product labels are able to capture the spirit and energy each team has to offer. Whether you produce wholesale distribution quantities or small batch quantities we have pricing and lead times to meet your demand.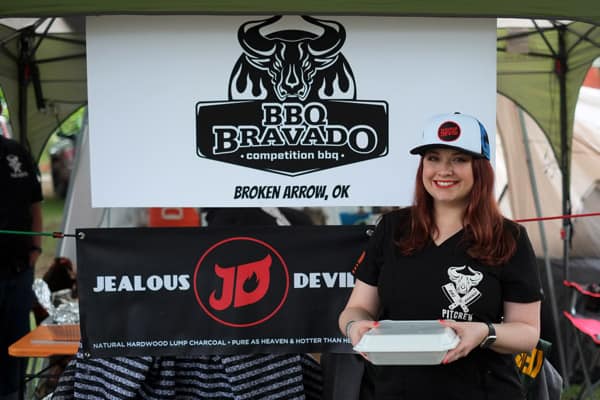 Sponsorship banners are the best way to get your brand out there at BBQ competitions. Let your ambassadors show their pride for your brand by the way of a large banner hung proudly from their tent or trailer, showcasing they only use the best products! We make it affordable to include a banner and a sticker with every new brand ambassador kit you send out.