The curved surface of a hard hat or helmet provides a unique challenge for stickers. A normal vinyl sticker is designed for a smooth, flat surface and will crease, or bubble, when applied to a curved surface. Without the proper material, hard hat stickers will look cheap and unprofessional.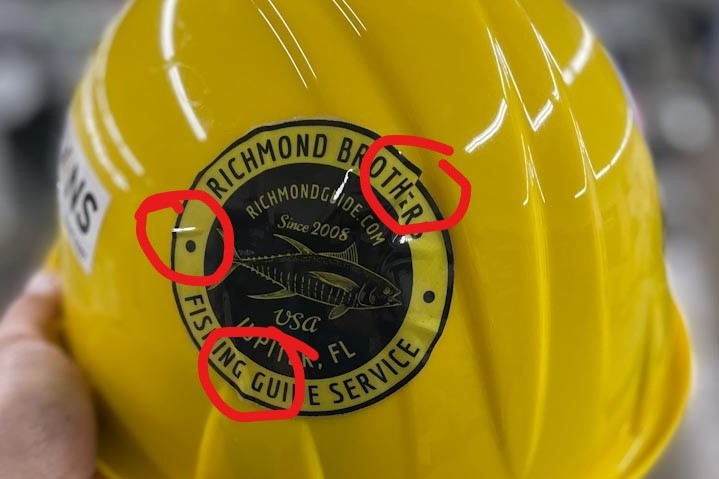 Conformable vinyl solves the creasing problem
Hard hat stickers need conformable vinyl to stretch over the unique curves of a helmet. This material is more stretchy than normal vinyl and gives helmet stickers the perfect laydown to avoid an ugly crease!
Hard-hat stickers from comgraphx are printed on a conformable material and laminated with a conformable laminate. This protects the graphics from scratches, rain, oil, and other substances and gives them a glossy shine to stand out.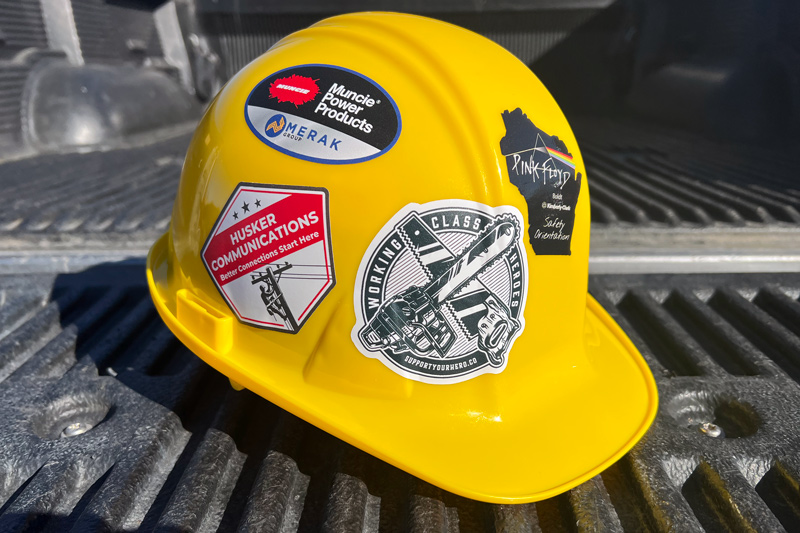 Do you need to order helmet stickers?
We make it easy to order helmet stickers in whatever method works best for your business. Order our hard-hat stickers product online in 3 minutes or less. Or talk with a sticker expert in our CGpro experience for more complicated projects.