Description
Shelf wobblers stick to retail shelves using double-sided tape. This unique product is printed on thin, durable plastic material and bends when applied to retail shelves. Our shelf danglers come complete with 1 sided printing and double-sided tape for easy application. Choose a unique die cut shape, custom cut to your design. This is the perfect product to bring attention to your new flavor or product. 
Ordering retail shelf talkers are easy. Simply choose a size and quantity and upload your art after checkout. Our team can take your art and create the final wobbler product for you, or you can use your own wobbler design. Shelf wobblers print and ship in 5 days after proof approval. 
Feel Confident About Your Shelf Wobblers
Shelf Wobblers Are Used in Many Ways
Shelf talkers are the perfect product to introduce a new flavor, product offering or promotion. Wobblers can be printed with QR codes, directing customers to your website for more information. Customize the shape of your design towards the use, with custom shapes such as circles, ovals, squares and custom shaped designs. 
Features of Shelf Wobblers
Comgraphx designed a high-end wobbler to put your concerns at ease. Our shelf wobblers are printed on a durable plastic material to make them stand up to the retail store environment. Our wobblers come complete with double-sided tape, so they are hassle free!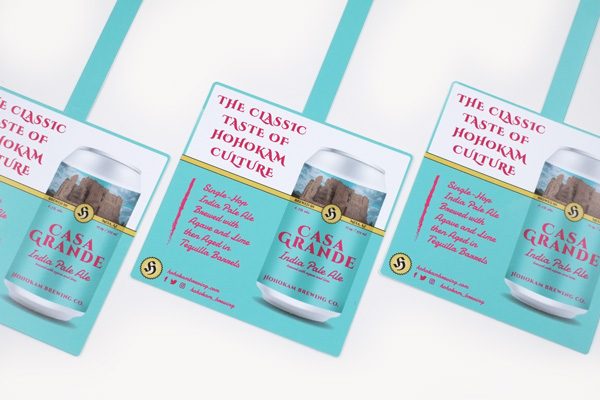 Printed in full color on durable plastic
Our beautiful full color 4cp printing means your brand's marketing department will love the way your products look with our printing.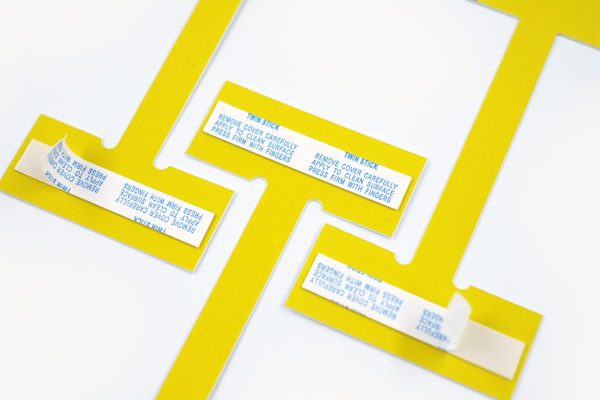 Complete with double-sided tape
Our double-sided tape is designed to stick to retail store shelves without leaving sticky residue behind. Remove the hassle from distributing this product.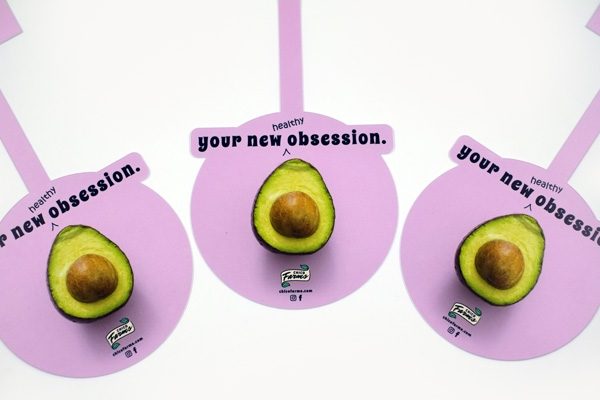 Our custom cut equipment gives your brand the flexibility to design a perfect wobbler. We can even help put the final touches to make sure it wobbles correctly.
What are the most popular retail shelf marketing pieces?
Shelf marketing is valuable marketing real estate in a retail store. Because the graphic is directly in front of the product, it can have a major impact on consumer decisions. There's several different styles of retail shelf marketing pieces. We can consult with you on which one makes the most sense for your product and application.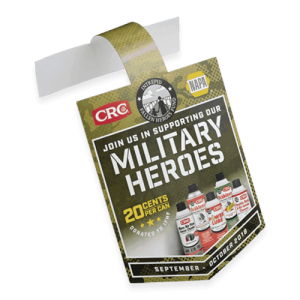 Shelf wobblers are the most traditional
Wobblers that hang from the retail shelf are still the most popular form of retail store shelf marketing pieces. 
Branded shelves are becoming popular
This product is a removable sticker that adheres to the retail shelf. As product is removed, the sticker becomes visible. 
Header cards and shelf cards are great for information.
Header cards are plastic informational cards that display above your product. These graphics can be helpful in explaining the difference between two similar products. 
Looking For Something More Custom?
Our wholesale B2B team can help you with your complex sticker project! Fill out the form below and one of our account executive will contact you within 24 hours. Or feel free to contact us at (918) 258-6502 or hello@comgraphx.com.
Similar products to shelf wobblers