Thank You For Your Business Stickers
Thank you stickers are the perfect giveaway for stores and brands to get more bang for your buck out of vinyl stickers. These standard die cut stickers provide a blank canvas on the back of the sticker for brand messaging. Custom printing options are endless. Say thank you for your order, connect with customers on social media, or offer special discounts on future orders.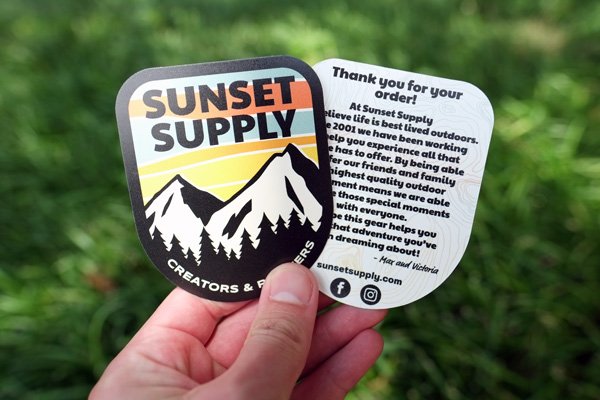 Next: Checkout > Upload Art
To order custom back printed stickers, choose a size and quantity and add the product to your cart. During the checkout process, upload your art. Our graphics team will send you a free online proof within one business day. These stickers typically ship within 5 business days via standard ground shipping.
Say thank you and give your customers a sticker too!
Thank you stickers eliminate an extra card from customer orders. Offer next steps for customers to connect with your brand, review a purchase, or contact customer service.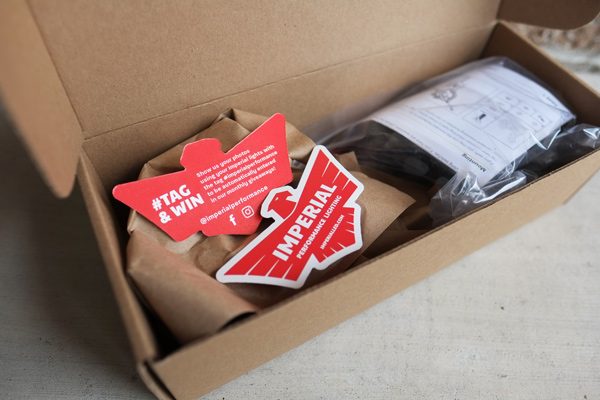 Thank you stickers can include an incentive to tag your brand on social media. Offer free merch or a cool giveaway!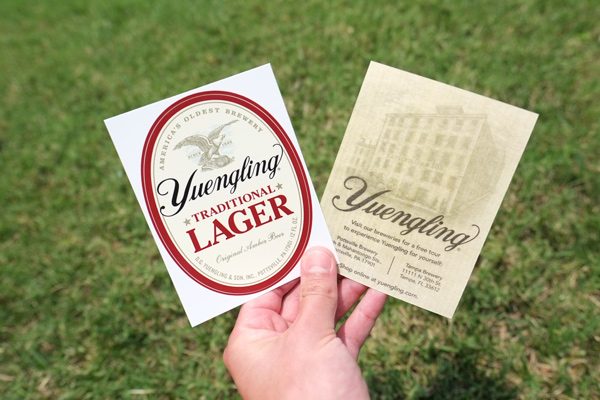 Use the back of stickers to advertise information for your brand. Include contact info and your brand story.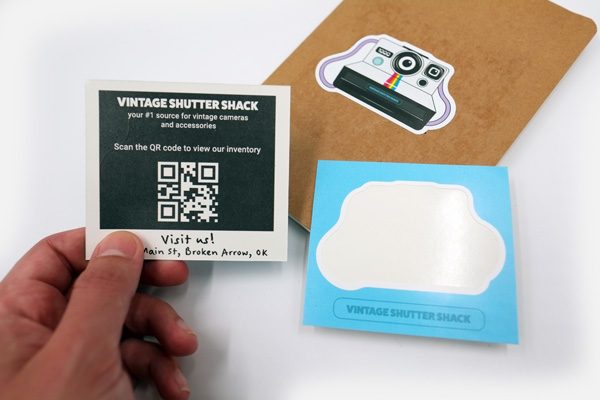 QR Code Stickers for Reviews
Put a QR code on the sticker backing paper to send customers to a review site. 
Buy Stickers With Confidence
High quality sticker materials and vibrant outdoor inks
We picked the best materials so you can feel confident in your branding stickers. These stickers are made from a thick vinyl base and combined with a durable vinyl laminate for long-term protection.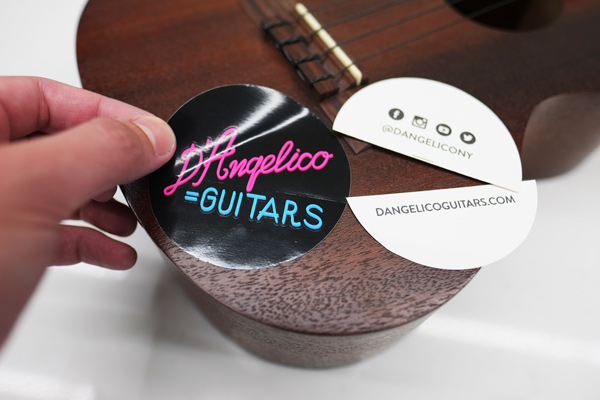 Split backing paper for easy use
Back print stickers come standard with a back slit liner to keep your fingers happy. Our graphics team will pick the least intrusive spot for the crack and peel backing.
Standard Matte laminate. Prefer Gloss? We can do that too!
Not a fan of a soft matte laminate? No problem. Simply request our high gloss laminate at checkout for the same price.
Tough vinyl material and durable inks.
Our vinyl is specially made for harsh conditions and perfect for outdoor decals. They are even dishwasher-safe!
FAQ's For Back Printed Stickers
You can order back printed thank you stickers in any shape! These stickers come standard with a die cut to compliment your artwork. The most popular shapes for these stickers are square and rectangle. However, don't be afraid to mix it up with a fun die cut shape!
The back of the liner is printed in full color with any design you want! Keep in mind standard cutting tolerances of 3/32″ and keep important information away from the edge of the sticker. 
This product can be turned into a sticker sheet as long as there are no more than 3 internal cuts included in the design. 
Looking For Something More Custom?
Our wholesale B2B team can help you with your complex sticker project! Fill out the form below and one of our account executive will contact you within 24 hours. Or feel free to contact us at (918) 258-6502 or hello@comgraphx.com.
Use these other products to say Thank You!