The sticker backing paper is the perfect place to advertise brand promotions or engage customers through social media. Add extra value to your stickers with this free advertising space.
Back print stickers are carefully slit in a place that won't deter from your company's information.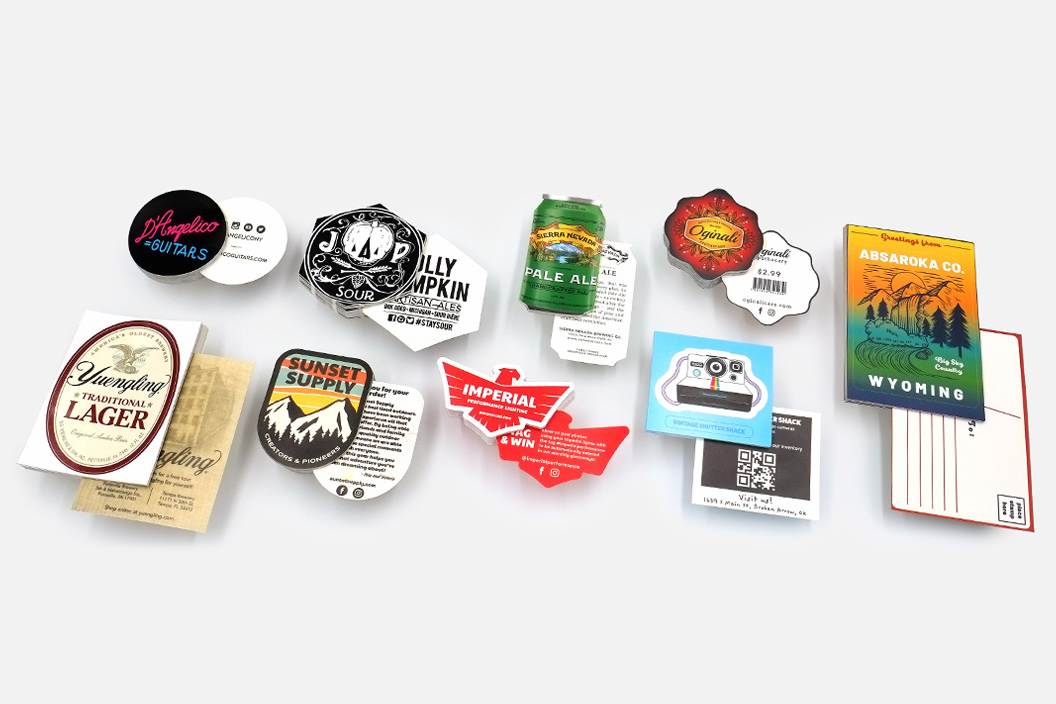 Next: Checkout > Upload Art
Ordering backprint stickers is simple. Select a size and quantity and proceed through checkout. Once art has been uploaded, our team will send you a free online proof to approve the final design. After proof approval, most orders ship within 5 business days via free ground shipping.
Shop our entire back print sticker collection
Upload your art and start a conversation!
Use sticker back printing to your advantage
Stickers with back printing are a cost effective way to thank your customers for their purchase and give them a tool to love your brand. Include a sticker with every purchase you send out of your warehouse. Connect the sticker giveaway to an ongoing promotion or social media campaign. Track results with a discount code to keep the boss happy!
Back print Sticker product specs
Understanding Back Print Decal Options & Features
Our sticker back printing will impress your customers because of the thick vinyl, beautiful printing, precise cut, and excellent quality. Combine this with an easy-to-remove back-slit and these vinyl decals are the perfect way to advertise your store. Confidently order knowing your back paper print stickers will look great and impress you and your customers!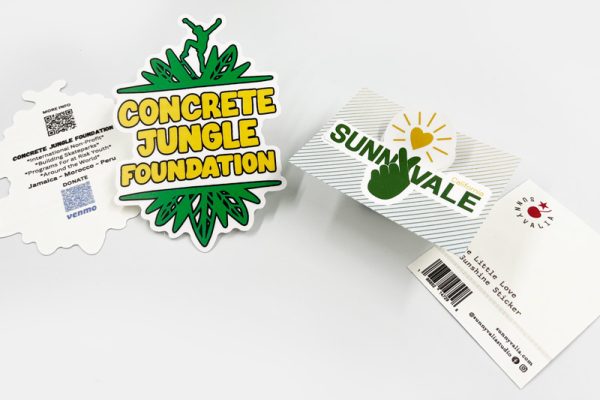 Available in die cut or kiss cut shapes
Stickers are cut to the shape of the design in either a kiss cut or die cut style. This gives back paper print stickers a more interesting look and higher visual appeal.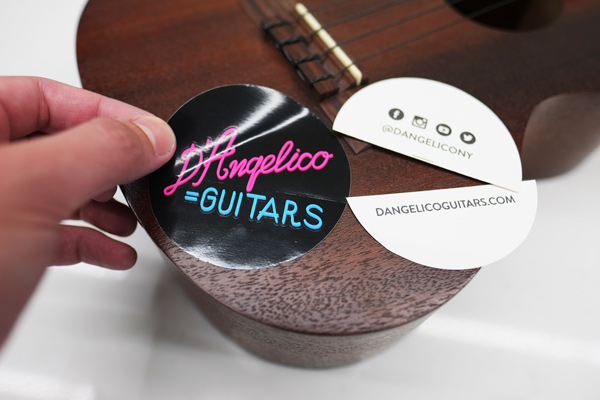 Split backing paper for easy peel.
A scored back makes peeling the paper backer a breeze – no more hassle picking at the edges to apply your stickers.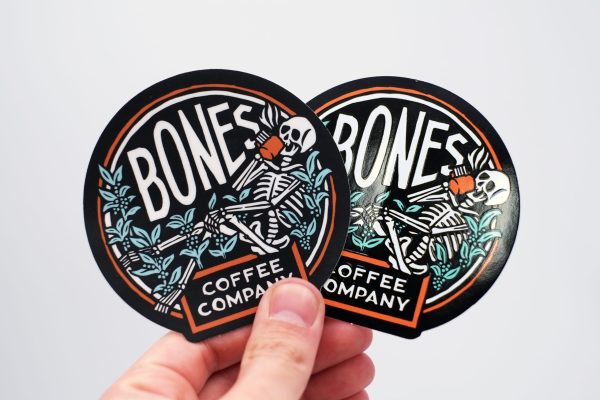 Matte or Gloss laminate for high-end look
The laminate adds an extra layer of protection on top of the heavy-duty UV outdoor inks. Matte laminate comes standard, with a gloss laminate available upon request.
Give backprint stickers a try with custom samples
Order custom backprint stickers with little upfront cost. Our 15 custom samples for $12 are the perfect way to try before you buy.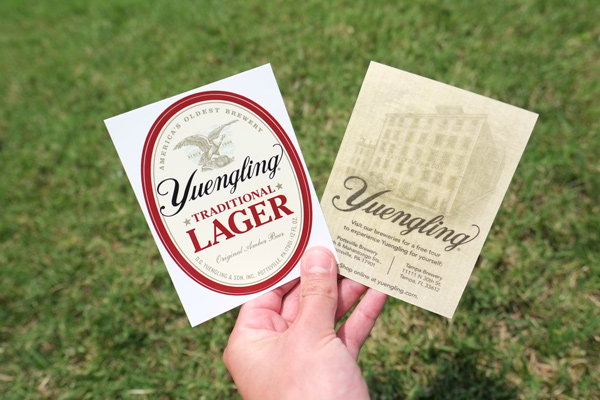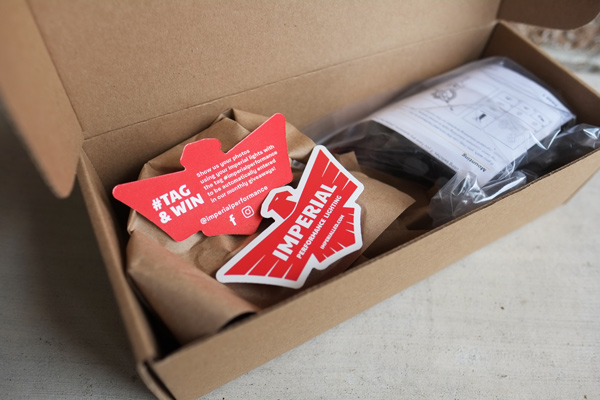 What should I print on a back print sticker?
The options are endless when it comes to using the back of a sticker. We suggest a branding message that connects with your customers and offers a valuable product such as a discount code!
FAQ's for Back Printed Stickers
Buy Custom Stickers With Confidence
Looking For a More Customized Decal?
Our CGpro Team can help you with your complex sticker project! Fill out the form below and one of our account executives will contact you within 1 Business Day. Or feel free to contact us at (918) 258-6502 or sales@comgraphx.com.
Similar to backprint stickers